Customer trust is very important for any business, but arguably, it's extra important for ecommerce businesses.
Among the multitude of websites, you're up against many ecommerce competitors. You're also up against those who say they're an ecommerce business but are far from legit. This is something your customers are aware of – no one wants to be the victim of an internet scam!
This means if you want to encourage sales, being trustworthy is important. You have to convey that impression on your website, especially for first-time visitors who have no personal proof of how you operate.
One of the cornerstones of conversion rate optimization is building trust. Here's why trust badges matter:
Free download: How to add trust badges on WooCommerce
What are trust badges?
Trust badges (also referred to as "trust seals") are the badges or logos that you often see displayed on websites, conferring their secure status or association with a trusted brand. For example, website security products like McAfee have trust badges, as do payment providers like Visa or Paypal. The image below shows a few examples: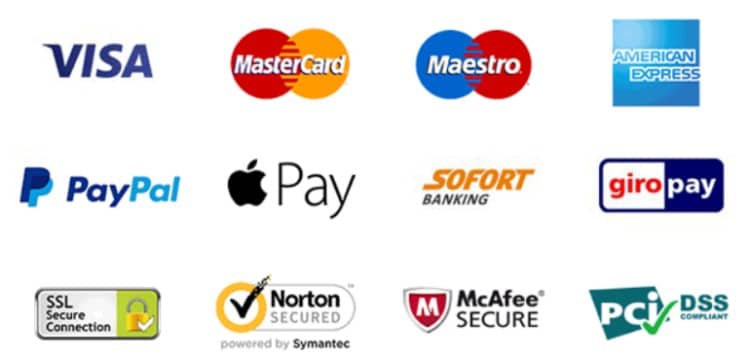 Essentially, trust badges say to customers; "hey, you don't have to worry when you buy something from us because your payment and your details will be kept secure." In other words: "we are not a scam."
With that said, there are different types of trust badges to convey important messages:
Privacy badges. Most people are highly concerned with ensuring that their details are kept private on the internet. Rules have been put in place, including Europe's GDPR, that require businesses to secure the privacy of their customers. A privacy badge tells customers you take this seriously. To get one, there are organizations that audit websites to check for the security of private information. TrustArc is one such service and they also offer a dispute resolution feature.
Anti-virus trust badges. Viruses or malware are a huge concern anywhere on the internet. Customers want to know that they're not "picking up something nasty" from your website. Anti-virus software such as Norton or McAfee are good examples with trust badges.
Payment provider badges. You're probably familiar with how your choices of payment provider can impact conversions. People do look for payment providers that they know and trust. A trust badge from the provider is a quick way for people to see at a glance that their preferred provider (or a trusted alternative) is available.
Business accreditation or membership badges. You can often get accredited by a trusted organization for a fee, for example, the Better Business Bureau. You might also have options within your particular industry for membership to trusted bodies (for example, say you sell dental care products – you might get a membership to the American Dental Association). It's a great way to tell customers "our business has met the standard for membership to this trusted organization."
SSL (Secure Socket Layer) badge. This is arguably not as important for a badge as it once was, now that Google has made SSL certification a mainstream requirement for getting noticed by search engines (everyone's doing it). However there is some extra credibility to be had by going with a trusted brand and using their SSL badge.
Awards badges. Has your company won any distinguished awards or recognition for your work? Displaying any associated badges can be another great trust indicator for your customers.
Do customers really care about trust badges?
Various studies suggest trust badges do matter to customers. One Econsultancy/Toluna study found that 48% of shoppers said that use of trust badges helps them to decide whether to trust a website.
There are also several examples of studies that have conducted split tests, with one version of the website using trust badges and the other excluding them. As you'd expect, trust badges win almost every time. Additionally, the type of trust badge can make a difference too. The following is an extract from a Crazy Egg article on the subject:
"Fabrizio Farrari owner of VirtualsheetMusic.com, reported that he saw a sudden drop in sales when his Verisign trust seal was removed due to a contractual agreement.
After reinstating the seal, the site saw a 31% increase in conversions. When he went on to switch to an EV SSL Certificate, Farrari reported that he saw an additional 13% increase in sales."
One of the great things about trust badges is that they're something you can test relatively easily and painlessly yourself. Do you get better results with or without them?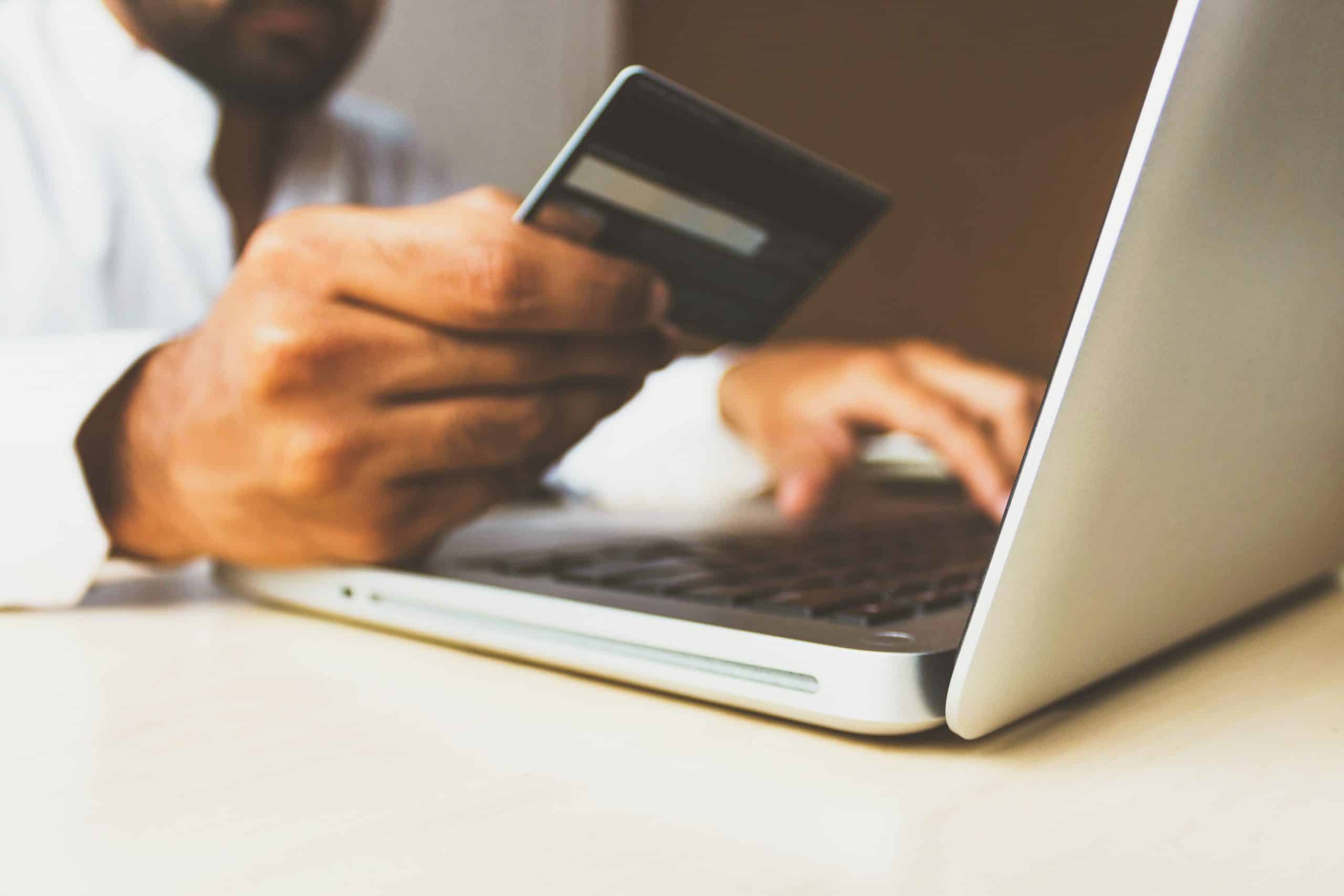 Trust badges help you to leverage the trust in known brands
Click To Tweet
How do you get trust badges?
Some of the types of trust badges we mentioned will cost you money. For example, security badges or badges that indicate you are accredited by a trusted organization. In some cases, it will cost you $500 or more per year to have that membership and therefore the right to display the badge on your site.
Other badges won't cost you extra (compared to what you already need to spend anyway, such as by using a certain payment provider). To add badges to your site, you usually grab a code snippet from the provider.
While a small ecommerce business might struggle with the idea of spending more money to get trust badges, you could look at it as an investment. You're paying to leverage the brand recognition that the badge provides. Arguably, this is especially important for smaller businesses because you don't have the recognition that the big brands do online.
In a sense, trust badges for memberships are social proof too. They say that you've met the (usually stringent) requirements to be a member and that you have the approval of the organization. Some good examples we can immediately think of are if you sell eco-conscious products. You can claim it on your website as much as you like, but a badge from someone like the Rainforest Alliance or Energy Star can seal the deal for customers. (You can find a good list of "green" badges here).
Where should you put trust badges?
Overall, ecommerce sites tend to have the most to gain from using trust badges. You're asking people to trust you with their personal details and payment information, and the fact that you sell quality products, sight-unseen.
There are a couple of key places to use them – the first is the checkout. Displaying trust badges here can help to add an extra layer of incentive for anyone who might consider abandoning the cart. Usually, placing them near the checkout button helps to draw eyeballs to your trust badges.
Another key place to use them is on any landing pages you have where you ask for personal information. For example, if you're running a giveaway or getting people to sign up for a future offer, you're probably asking for a few key details that they don't want shared widely. Trust badges help to show you're keeping their identity safe. On a landing page, you'd usually place the trust badges near the CTA button.
Download "How to add trust badges on WooCommerce" here
Final thoughts
Trust badges are an important feature for optimizing your ecommerce website. They indicate to your customers that you meet certain standards that can be trusted. Badges help to make them feel they can trust you with their payment and personal details.
There are different types of trust badges available and some will have more of an impact than others. This is absolutely something you should test though – do you get more sales when you add X or Y badge?
Finally, make sure trust badges are in the right places. This includes your checkout, but some awards or membership badges might be worth displaying in other places too.