One of the biggest advantages Shopify has over WooCommerce is their famous checkout page. It's intuitive, fast, beautiful to look at, and most important it converts really well.
For the sake of comparison, take a look at the default WooCommerce checkout page next to the default Shopify checkout page: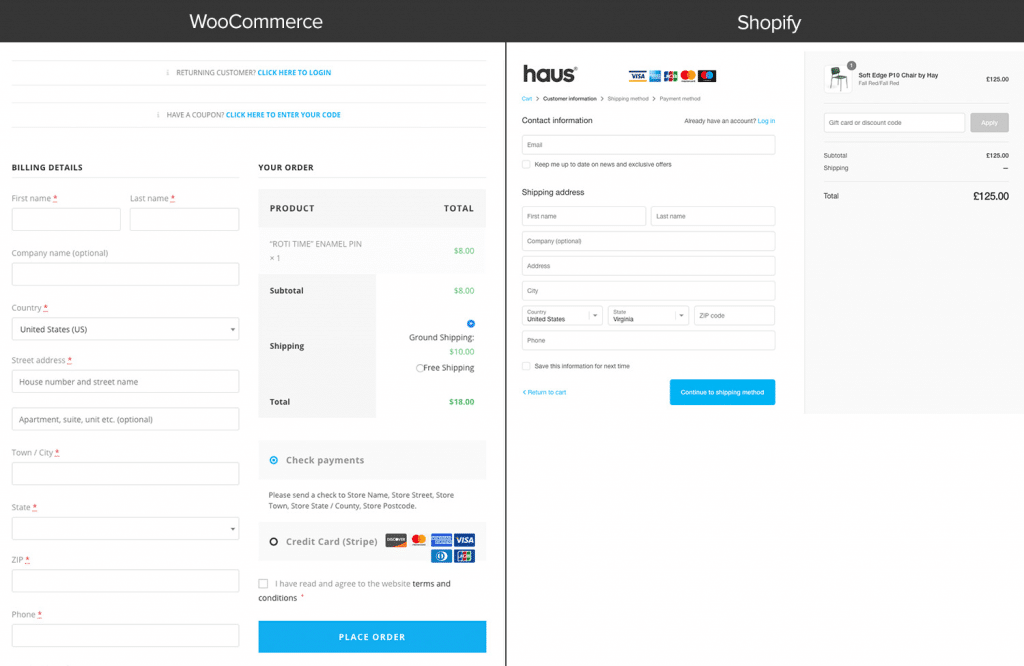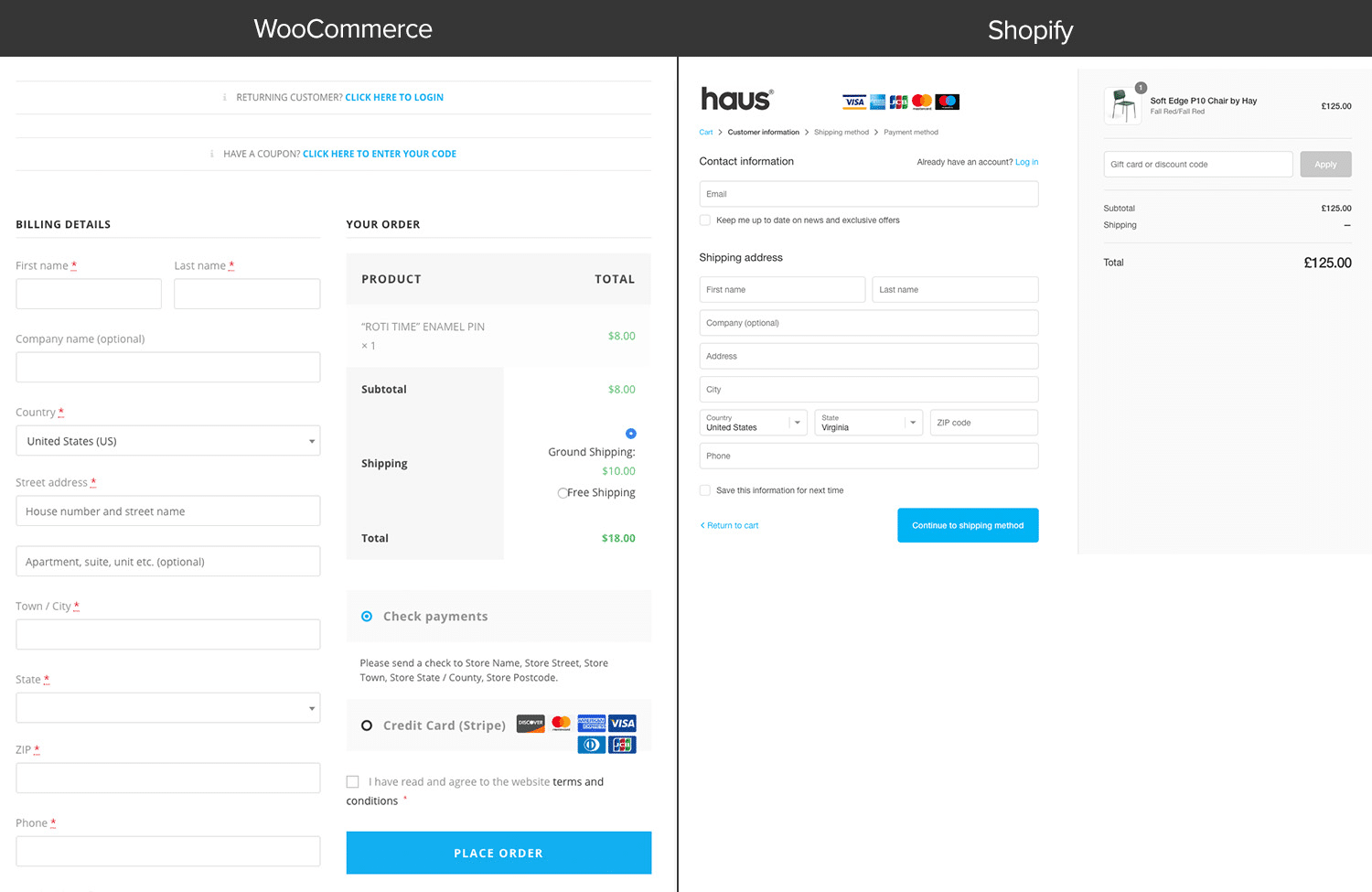 Which form would you prefer to fill out? We're guessing like most people, your eyes gravitate to the Shopify version. It just feels better.
We drew from Shopify for our inspiration as we built CheckoutWC. Our goal was to make it effortless to setup a Shopify style checkout page for any WooCommerce store.
How To Add a Shopify Like Checkout Page for WooCommerce
Bringing the Shopify checkout experience to WooCommerce is easier than you think. Here are the steps:
1. Sign-up for a free trial of Checkout for WooCommerce.
To sign-up, click here. You'll be asked for your credit card, but you won't be billed until the end of your trial.
2. Install CheckoutWC.
You install CheckoutWC like any other WordPress plugin. On the thank you page (or in your email receipt) there's a link to download the plugin zip file. You can install in your WordPress admin dashboard (Plugins > Add New) or by unzipping the file and uploading via SFTP.
Once it's installed, go ahead and click Activate.
3. Configure
This is where many plugins go off the deep end by offering hundreds of settings or page builder like setups.
For most stores, you only need to do a couple of things.
Pick your template.
Go to Settings > Checkout for WooCommerce > Templates. For the most Shopify like template, choose Copify from the template selector:

Then add your logo.
Click on the design tab and "Upload image" in the Logo section: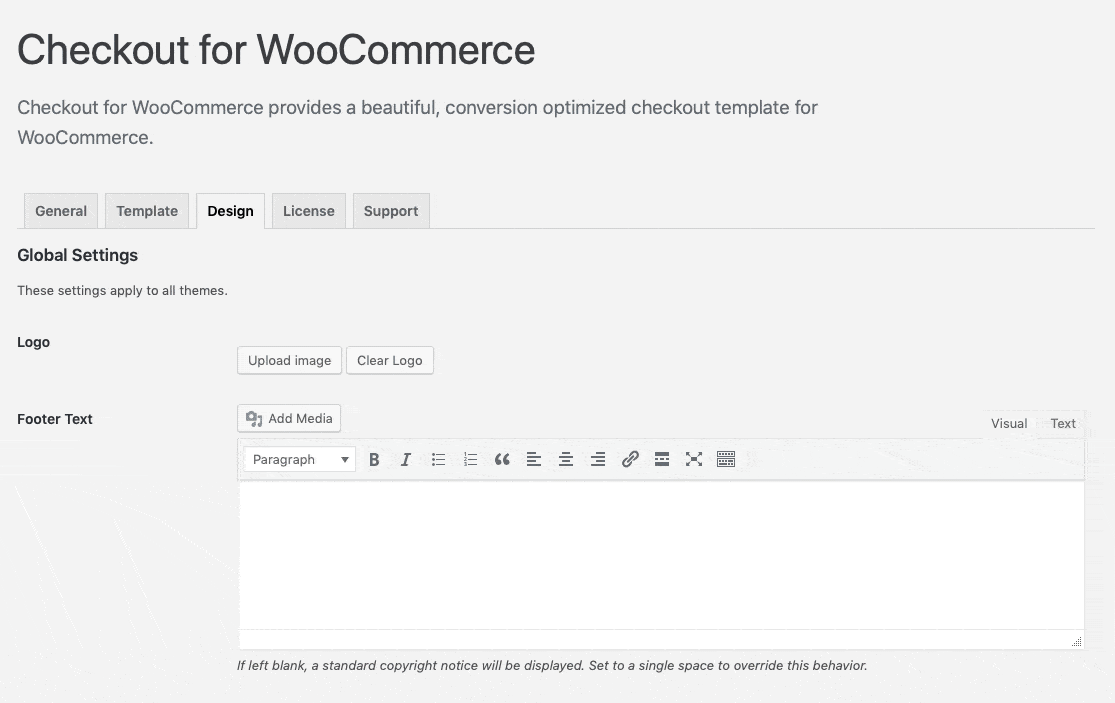 View your new checkout page.
Add an item to the cart, click checkout and behold your new Shopify like checkout page!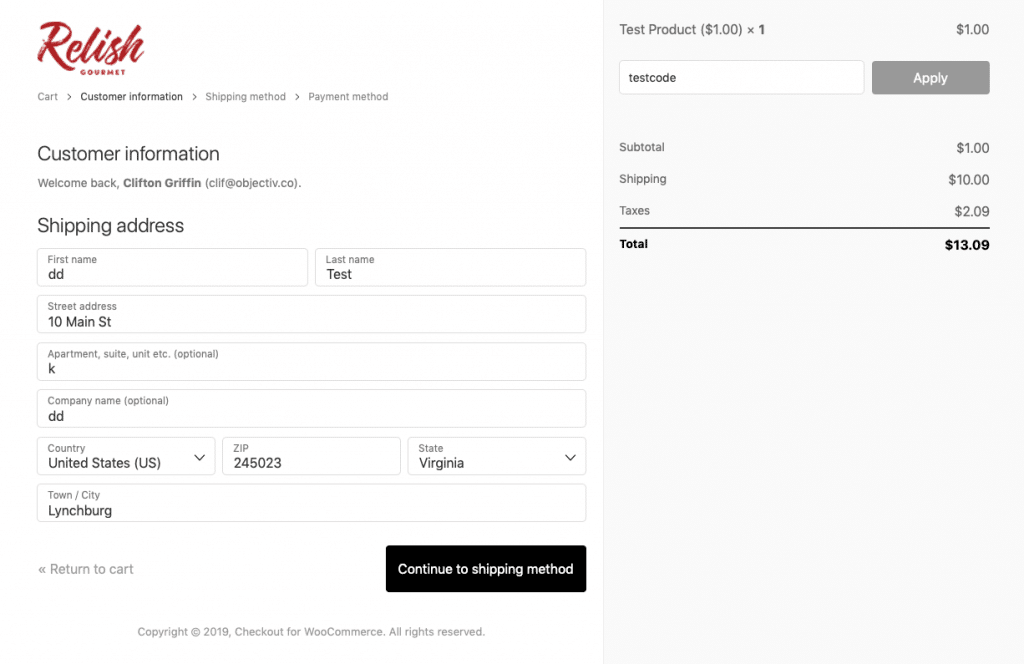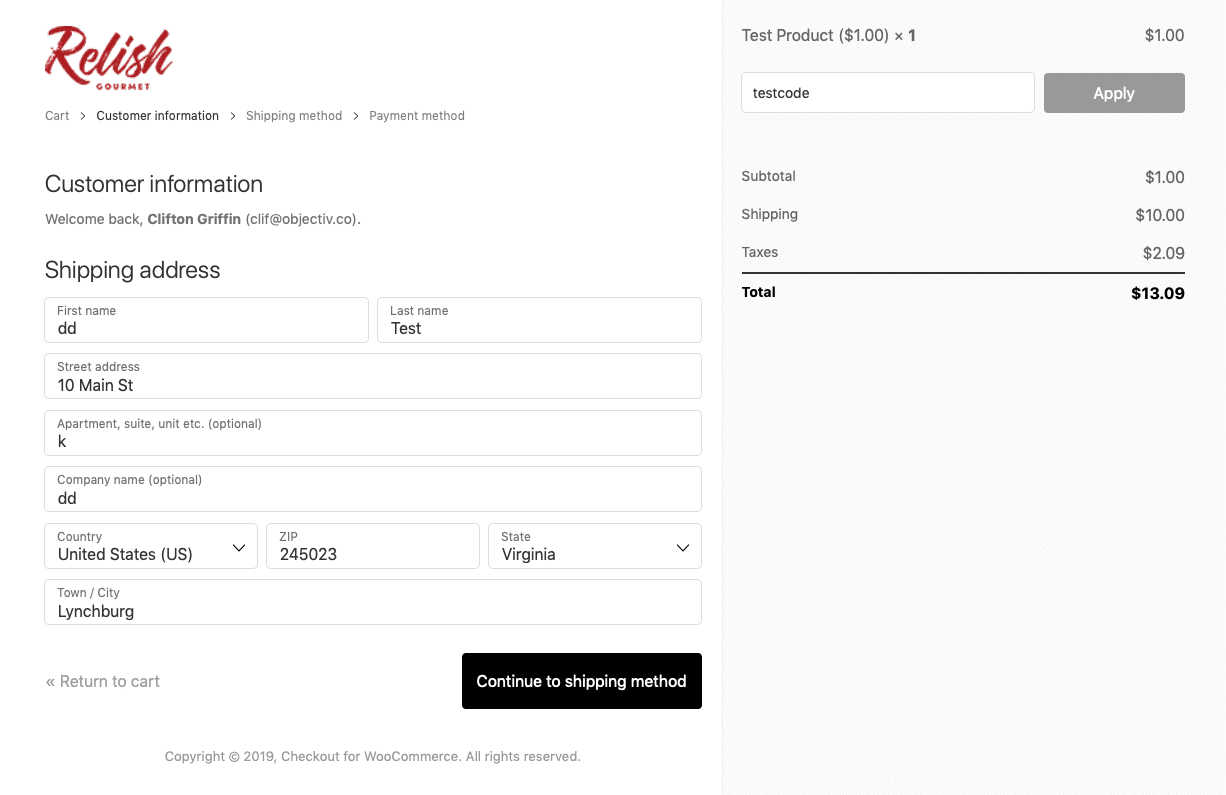 That's it! You can customize various background and colors on the Design tab, but we have made all of the important decisions up front, following the decisions not options philosophy that's central to WordPress.
Ready to try CheckoutWC?
If you're ready to give Checkout for WooCommerce a spin, click here to view our license options and start a no-risk 7 day free trial.
If you don't see an increase in conversions, simply cancel your trial before the 7 days are up or request a full, no questions asked refund within 30 days.