If you're a WooCommerce store owner, driving more revenue is always going to be a goal.
There are two main ways to achieve revenue growth: one is to drive more sales and the other is to improve your average order value. This second point basically means that you find ways to encourage people to buy more when they make a purchase.
What can you do to drive more revenue at your checkout? Here are some of our tips:
#1. Find ways to upsell
Upselling is a strategy to encourage customers to purchase add-on items, or even the "next level" product. The upsell offer will typically be for something with more features or made to an even better quality (perhaps with a more upscale material).
Why choose upselling? As this Groove article reports, it's much easier to sell to a current customer than a brand new one. While the probability of selling to a new prospect is 5% to 20%, the probability of selling to a current customer is 60% to 70%.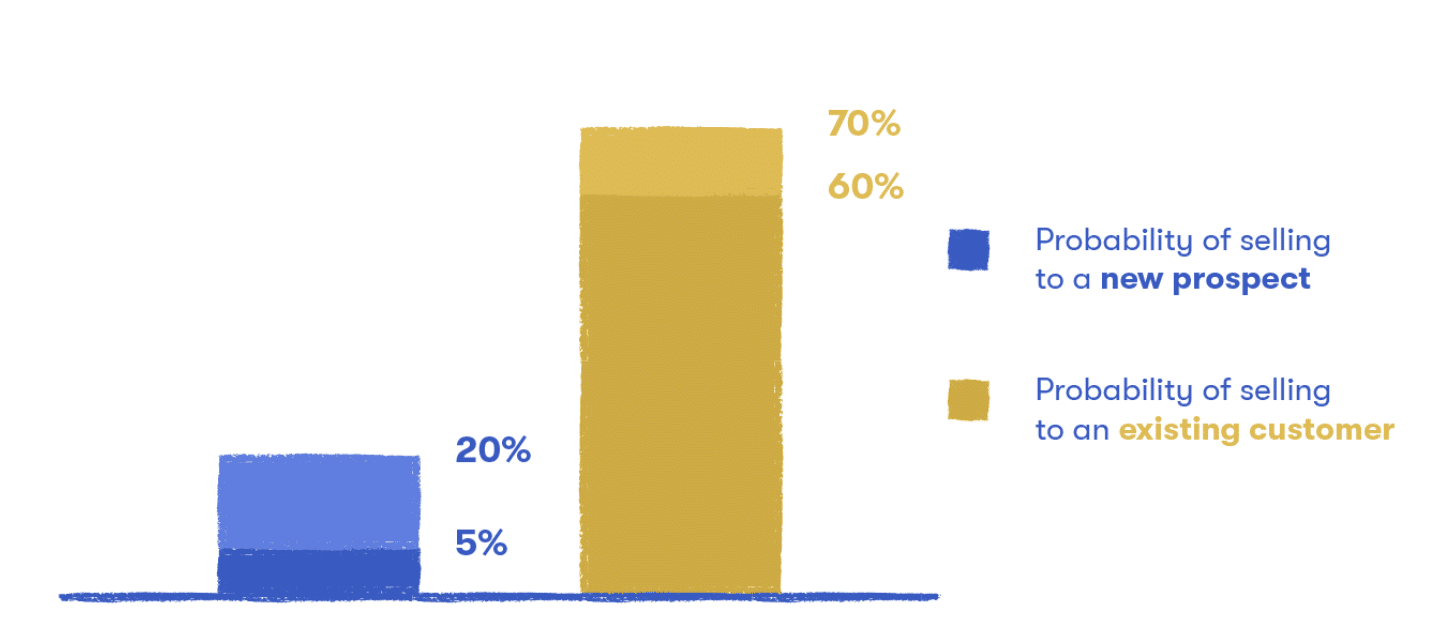 Another important point for ecommerce store owners is that if you've already got the customer completing the checkout process, you more than likely have the business already. Offering an upsell isn't generally going to dissuade them, and it doesn't cost you any extra marketing effort to do so.
What can you do to make upsells successful?
Find the right sort of upsell. Some examples include: extended warranties, an upgrade to the next level, customized features, accessory kits…
Offer upsells at the right time. For example, you could show a comparison on product pages that might entice the customer to choose the upgrade in the first place. Always offer upsells in the cart, too. Let's say you sell high-end digital cameras which are often sold as "body only." You could make an offer for a bundled lens kit, both on product pages and in the cart.
Don't be overly pushy. Give people the option to choose the upsell when they're going ahead with the transaction, but don't keep on with multiple pop-ups – that's just annoying.
Highlight the benefits of taking the upsell. Why is it better for the customer? You can get creative with your persuasive language; for example, a side-by-side comparison of their chosen product versus the upgraded product can highlight what they'd be missing out on and trigger FOMO (fear of missing out).
#2. Don't forget side sells
Side-sells or cross-sells are products that are complementary to your main product. To go back to the example of selling cameras, a cross-sell idea could be a lens cleaning kit or a spare battery kit. Side-selling is a great way to increase average order value, and often includes things that the customer needs with the main item anyway.
A good example of cross-selling in action is Amazon's "people who bought this also bought" function. In a sense, this can be a FOMO trigger too. Amazon hopes that shoppers think "if they needed that with this, then I probably do too." Notice how Amazon will also show a bundle of products together with the one you chose, along with "price for all three products."
Some tips for successful side-selling include:
Keep it relevant. The product/s should always be directly related to what the customer is interested in.
Focus on the customer experience. Offer products at the right time in a non-pushy way.
Keep it simple with just one or two suggestions. Too many ideas will often confuse the customer.
Use high-quality visuals of your cross-sell products.
#3. Boost recurring revenue opportunities
The global subscription ecommerce business is expected to reach USD$478 billion by 2025. It's big business for ecommerce retailers, with the advantage of recurring revenue to boost profits and provide some income consistency.
There are many different types of subscriptions out there, and there's a good chance you can make them work for your business too. If you sell any sort of commodity items that require replenishment (pet food, tooth brushes, cleaning products …), that's a good place to start.
Some ecommerce businesses encourage subscriptions as a sort of upsell. They often offer the product at a discounted price if the shopper opts for a subscription. You could also consider curated monthly boxes, or even some kind of subscription "club."
The key is to make subscribing worth it for the customer. People will subscribe to things like refills or replenishment items because of the convenience. It's a pain to run out of pet food or tooth paste! With any curated subscriptions, it's about perceived value for the customer and keeping them excited about receiving their monthly box. It will become an experience in itself.
#4. Offer payment plan options
Having different payment methods on offer is a great way to encourage people to go through with the checkout. Options like payment plans can also help to convince people to make those higher-value purchases.
$200 might seem like a large purchase to someone, but it doesn't seem so big if it's split into three or four monthly payments. "Buy now, pay later" is a popular way to encourage people to take the plunge.
You'll need a third-party service to offer this. Some popular options include: Afterpay, Klarna, Affirm and Quadpay.
Payment plan options offered through third parties can help drive ecommerce sales
Click To Tweet
#5. Offer a simplified checkout
We're huge proponents of optimizing the WooCommerce checkout experience. That's why CheckoutWC exists! The default checkout with WooCommerce is functional, but has too many friction points where customers might drop off.
A simplified checkout isn't just good for encouraging people to carry through with their purchase – it's part of the overall experience that can get them to come back. More repeat customers means improved customer lifetime value and less need to spend on marketing to drive new customers.
Another advantage or encouraging repeat business is that these people can become your loyal customers. From there, you can run a referral program to encourage them to bring you new customers…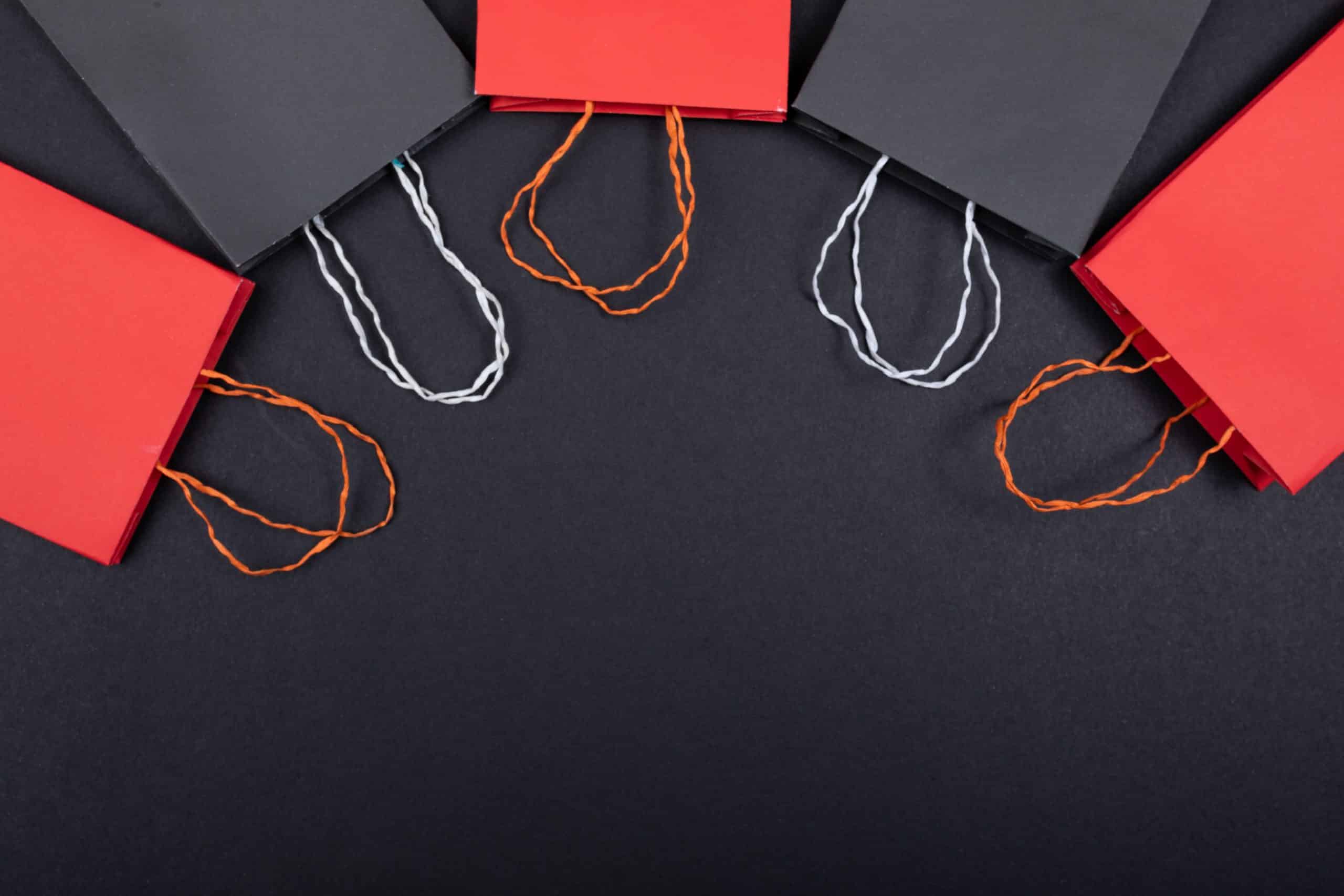 #6. Offer points and rewards
People love to be rewarded, and the opportunity to earn points or rewards is a great way to drive repeat business and encourage higher sales. For example, when someone sees that they're just $X away from earning a reward, that can be good encouragement to add something else to the cart to reach the reward level.
A points system can help customers to decide to come back to you rather than shop with competitors. This is because they start to feel invested in the points they've accumulated and want to be able to use them for rewards.
Showing customers how many points they'll earn if they complete an order can also be a good way to encourage them to go through with it.
#7. Offer free shipping order thresholds
People love free shipping. In the ecommerce world, shipping costs have been a consistent factor behind people abandoning the cart, so offering free shipping in some form is good for business anyway.
Sometimes you're not able to offer free shipping for every order, which makes sense if your margins are already relatively small. Many ecommerce businesses get around that by finding the value above which free shipping makes sense for them.
If you can offer "free shipping on all orders of $40 or more" (or whatever makes sense to you), that almost becomes a goal for the customer. They reach $34 worth of items in their cart and notice they're just $6 away from free shipping, so they look to add something else to get them to the $40. It's a great way to help increase average order value.
Final thoughts
Hopefully you can use some of these tips to drive more revenue aat your WooCommerce checkout. Be sure to download our quick resource below, which outlines tools you can use to make these strategies work with ecommerce.
And of course, if you want to implement a simplified WooCommerce Checkout, take a look at what we offer at CheckoutWC. You can get a free 7 day trial here.