Scenes of ships backed up waiting to get into ports and shelves sitting empty in stores have characterized supply chains since mid-2021.
For ecommerce store owners, clogged supply chains and inventory shortages have fallen at critical times, including some of the busiest online sales days of the year. And that's not all: raw material shortages have meant that in some cases, there are genuinely no products to be had, while truck driver shortages and diminished delivery guarantees from postal carriers have led to further delays.
It can all add up to a stressful time for merchants. Product shortages impair sales while delivery issues diminish the customer experience and can also be bad for business. 
There will always be some things that fall outside of your control, but there are some practices you can follow to improve supply chain management in an uncertain environment. Here are our thoughts:
The state of supply chains
To begin with, demand for online shopping has never been higher, which is great for ecommerce merchants! It is estimated that COVID-19 accelerated the growth of ecommerce by five years. Even as brick and mortar stores have opened back up, digital shopping channels remain more popular than ever, with 68% of consumers preferring to shop online.
From a logistics perspective, this means that home delivery is in high demand at a time when shipping delays are commonplace. USPS in particular has had mail delays and price hikes, but other carriers have had declines in service standards too, thanks to factors like a lack of new drivers and increased turnover.
Labor shortages have impacted fulfillment operations, with 77% saying they've felt the effects of being understaffed. Slower order processing times and customer service failures have impacted the overall customer experience.
Inventory issues have struck many, particularly with shipments being held up and deliveries of goods delayed. Inventory management remains a high priority for many merchants – stock-outs are costly for business and can often lead to customers departing for good. 
This might sound very doom-and-gloom, but in reality, these challenges present opportunities for merchants who are able to do well at what they can control. Customers are demanding online retail and looking for trustworthy merchants. Following some good practices can help to meet the need for a satisfying experience.
How to mitigate supply chain issues
There are obviously no easy answers regarding factors that merchants can't control, but there are some ways to maintain revenue and customer satisfaction:
Have a pre-order system
Pre-orders are great on a couple of fronts for the merchant. First, they can help keep revenue consistent during tumultuous times. You've still got bills to pay regardless of how delayed your products might be. Upfront revenue can help you keep the lights on while you wait.
Second, pre-orders help you to better estimate what you need to hold in inventory. You can predict demand and aim to strike a healthy balance of having just the right amount in stock. 
For customers, as long as you are upfront about timing and keep them informed of any changes, pre-orders are often a convenience. The ability to pre-order means that they can mentally check that item off their list, rather than having to remember to return to order when it's in-stock. 
With new product lines, pre-orders often give customers the satisfaction of being "first" to get their hands on a new product. Buyer psychology comes into play!
Pre-orders can be helpful for both merchants and customers during supply chain challenges.
Click To Tweet
Automate inventory management
Inventory management can become tricky, especially as you grow in size and in the number of products you offer. An automated inventory management system helps you to stay proactive and on top of fluid inventory situations.
For example, stock-outs are costly for retailers. You can lose out on significant sales, especially if competitors aren't out of stock at the same time. Inventory management software analyzes your data and factors in things like shipping turnaround. This allows you to stay as close to on top of your inventory as possible, ordering ahead of stock-outs.
Incentivize shoppers who don't need products immediately
You've probably seen this tactic if you're an Amazon Prime member. They frequently offer coupons or credits if the customer is prepared to accept slower shipping, or wait for all items to be available to send in one order.
If customers take you up on this, it can make a significant difference. For example, you might be able to source slower, cheaper shipping. If you offer a coupon that is valid for their next order, it can be a win-win, with repeat business coming your way.
Audit your shipping operations
Large retailers frequently hire services to audit and optimize their shipping operations. Delving into the data can often reveal seemingly small savings that add up to large sums of money across volumes of orders. Outside of costs, it's also about looking at efficiency – what is the best way to get that package from your warehouse to the customer?
If you're a smaller retailer without the funding to pay for a consultancy, there are some "DIY" approaches that can help. Software such as Reveel and Sifted helps retailers to gather insights with the assistance of AI.
Investigate alternatives
If supply chain issues are impeding your ability to maintain appropriate levels of inventory, it can be worth investigating alternative products or suppliers from a different area. If supply-side contracts aren't a roadblock, you just might be able to find an acceptable substitution at a reasonable price.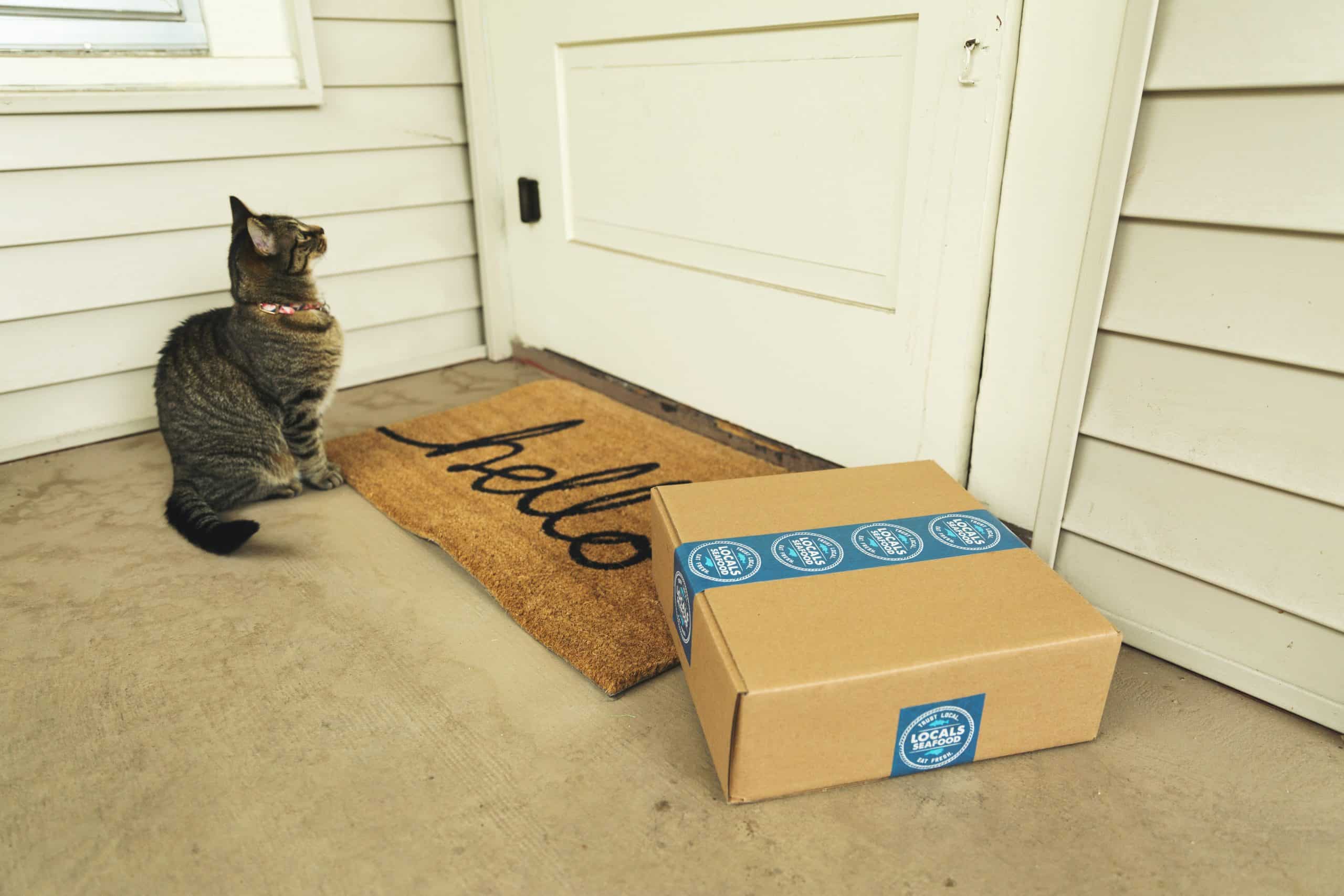 Maintaining a positive customer experience
The customer is at the heart of any ecommerce business, so maintaining a positive experience, even in the face of supply chain challenges is vital. Some tips for doing so include:
Be transparent
Customers hate vague timelines and broken promises. Be upfront about expected delivery times. Once a customer orders, keep them informed. Some of the bigger national chains dropped the ball heavily on this in the last few months, with customers complaining that they'd place an order, then not get an update for weeks.
At the very least, customers want to know that they haven't been forgotten and that their order is still being worked on. You should also be very transparent if products are on backorder. Another common complaint is when customers place orders in good faith, only to be informed afterwards that the item is on backorder.
Maintain high quality
If you do need to look elsewhere for alternative supplies, do not compromise on the quality that you are otherwise known for. It's better to be upfront about an inventory delay than to use an alternative that doesn't live up to your usual standards.
Provide great customer support
Another big complaint over the course of recent supply chain troubles is that customers have found it difficult to get hold of customer support. When combined with a lack of updates on the status of their order, retailers find they get cancellations and chargebacks.
On the other hand, a great experience with customer service can turn around what might otherwise have been a poor situation. Give people timelines for when to expect to hear back from customer support and make sure they do hear back within those timeframes. It really can make a difference to get the basics right.
Conclusion
Supply chain issues have been a headache for ecommerce merchants and other retailers. During a period of many uncertainties, it can be challenging to maintain sales and a standard for the shipping of your products.
There are a few best practices you can follow to help mitigate shipping issues, but if there's an underlying message, it's to look after the customer first. The most successful merchants are those that communicate clearly and maintain transparency. This builds trust with customers, who are more likely to come back.