The highly anticipated release of CheckoutWC 8.0 is just around the corner, set to launch in just a few weeks. And let me tell you, this is our biggest release yet, packed with new features and improvements that we're sure you'll love.

Our loyal Facebook community has been eagerly following along with development, but it's high time we share with everyone what we've been working on. Allow us to introduce you to Groove, the latest CheckoutWC template.
Meet Groove, the latest CheckoutWC Template
Inspired by the sleek design of Stripe Checkout, Groove is our first template to feature dynamic colors. You can customize the Cart Summary sidebar to any background color, and all of the other colors will automatically adapt. Check out how amazing Groove looks with both a light and dark background color.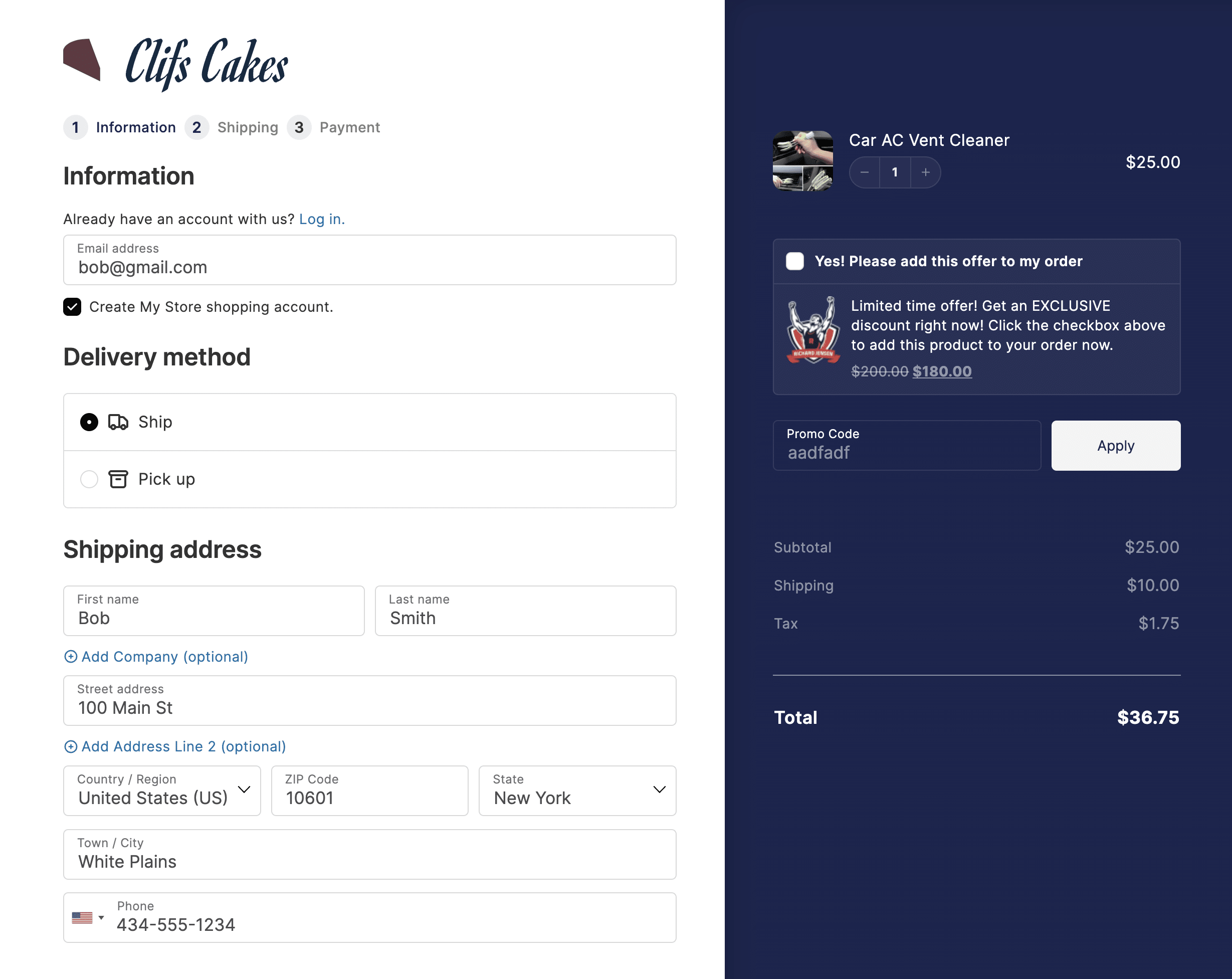 Here's Groove with a light background color: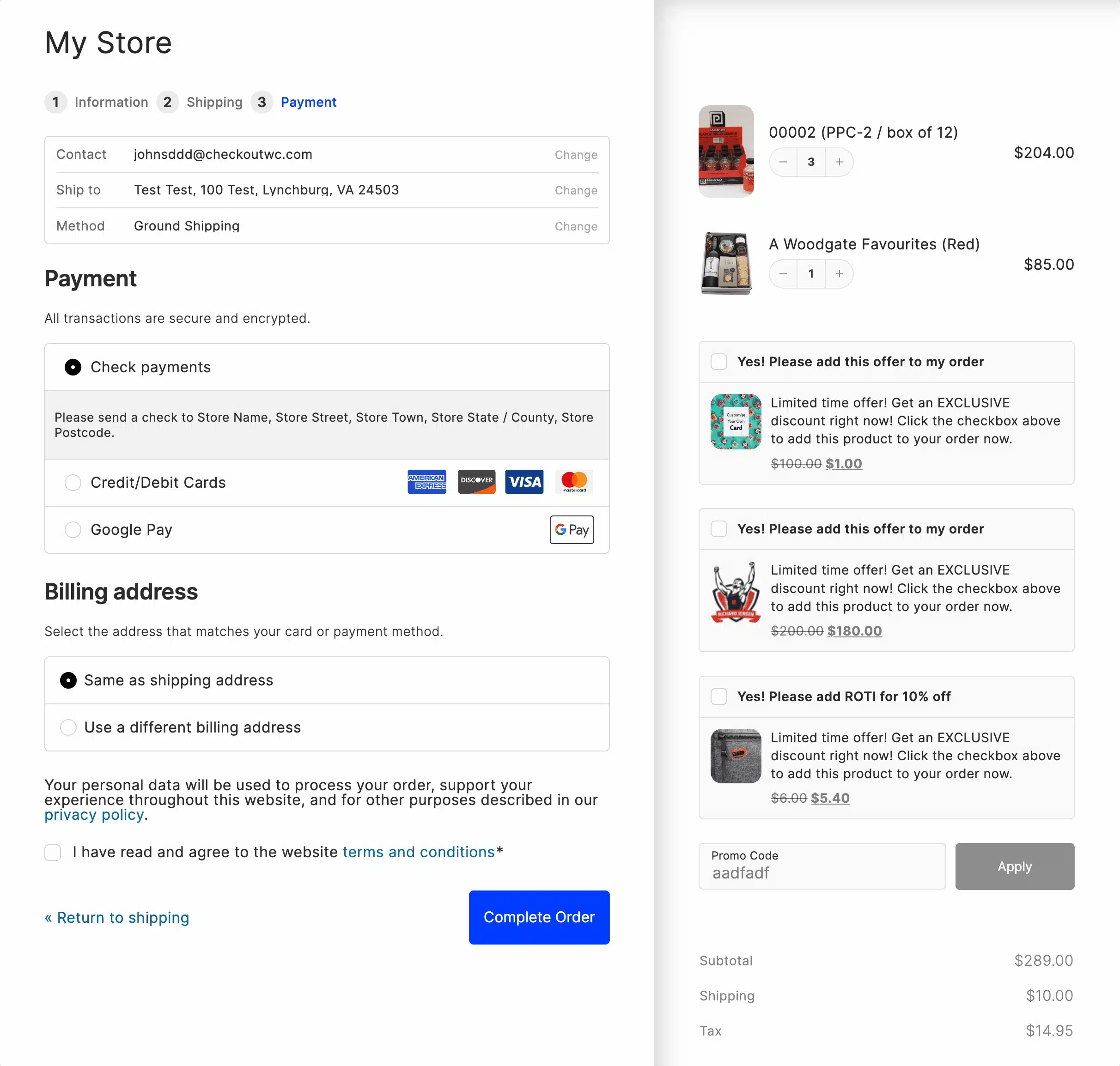 Cart Variation Editing
But that's not all! We've added even more exciting features, such as the ability for customers to edit variable cart items right from checkout: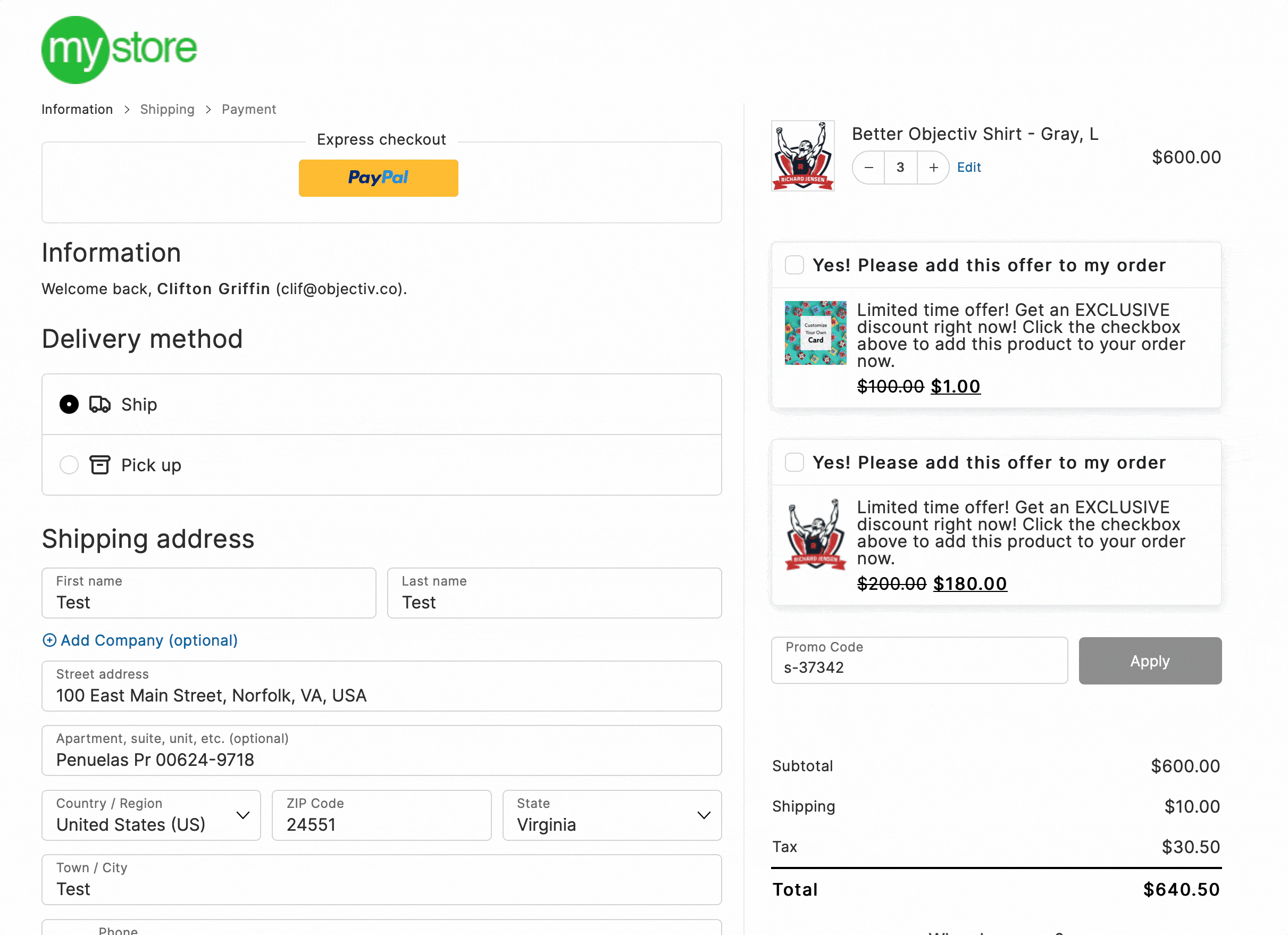 Variable Order Bumps
You can now offer your customers the option to add a complex variable product as an Order Bump offer. With this new feature, customers can select all of the product options available on the single product page, making it easier than ever for them to get exactly what they want. Whether they're looking for a specific color, size, or style, they can now add it to their cart with just a few clicks.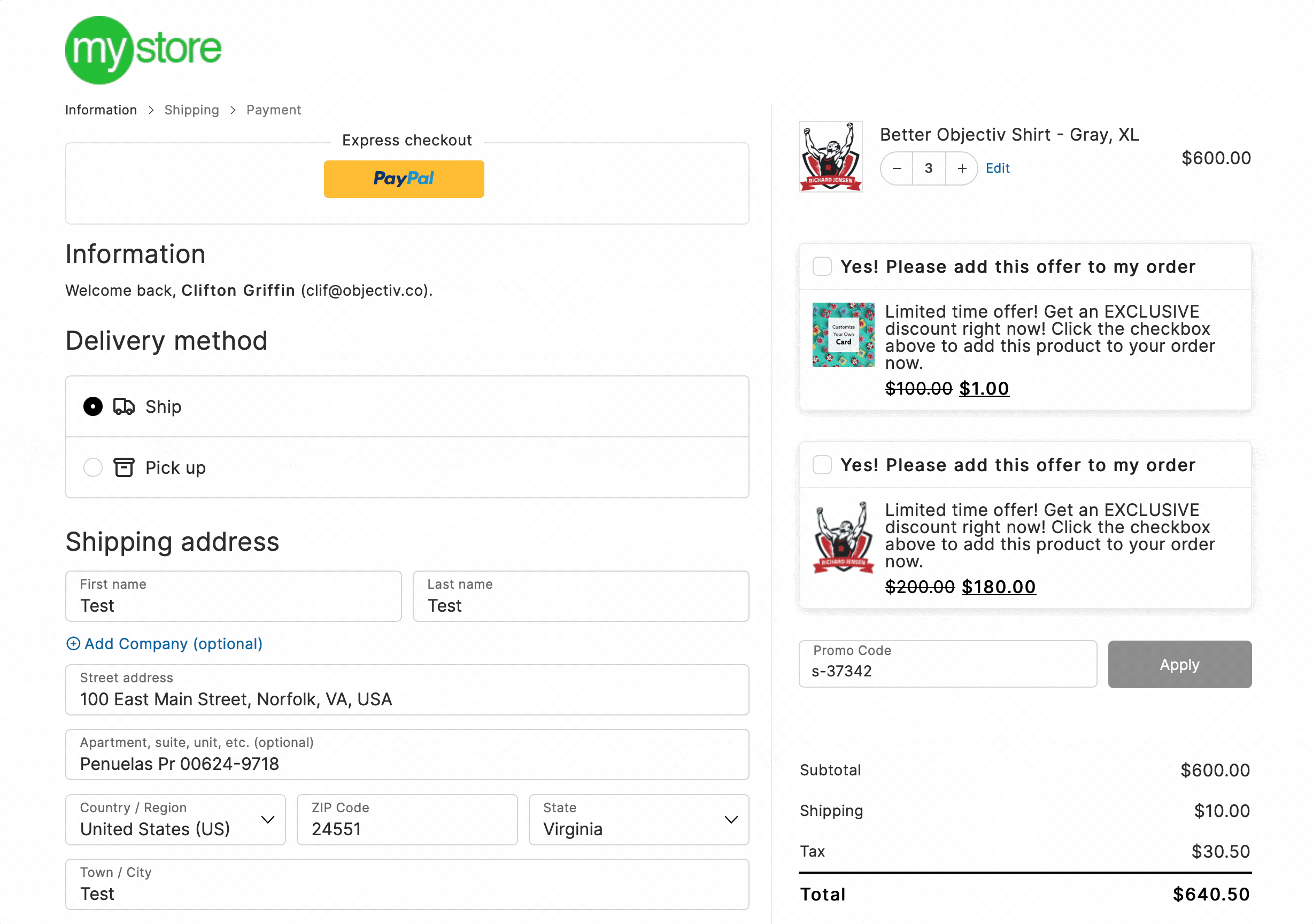 New Order Bump Options
We've also added a slew of new output locations and actions for order bumps, so you can customize the experience to fit your store perfectly.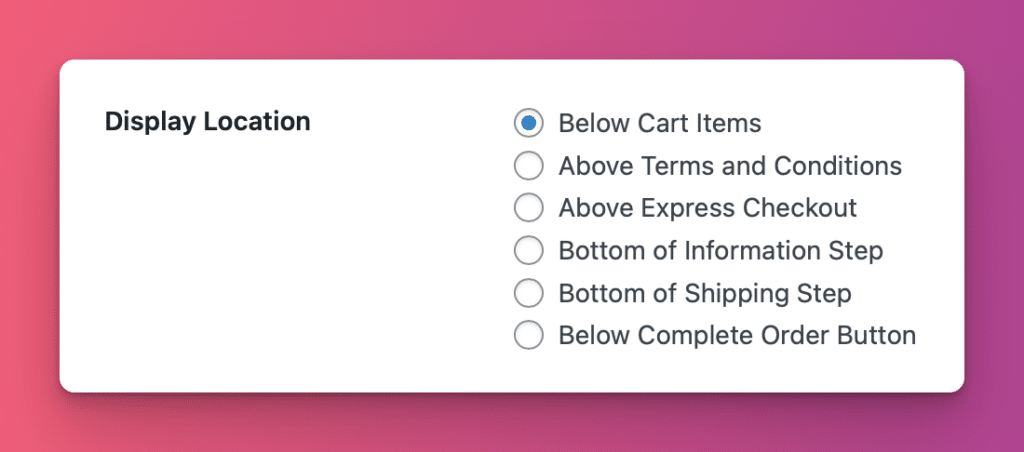 And we also added Order Bump Actions!
You can define a list of products that should be removed from the cart when an Order Bump is accepted, as well as apply free shipping.

Abandoned Cart Recovery
But perhaps the biggest addition to CheckoutWC 8.0 is the Abandoned Cart Recovery feature. Designed to help WooCommerce store owners recover lost sales, this feature sends customizable email reminders to customers who have abandoned their cart, offering them incentives like discounts or free shipping to encourage them to complete their purchase. Not only does this feature help increase sales and revenue, but it also improves customer retention and satisfaction. Check out the Abandoned Cart Recovery Dashboard, Emails, Settings, and Tracked Cart Browser to see how easy it is to use.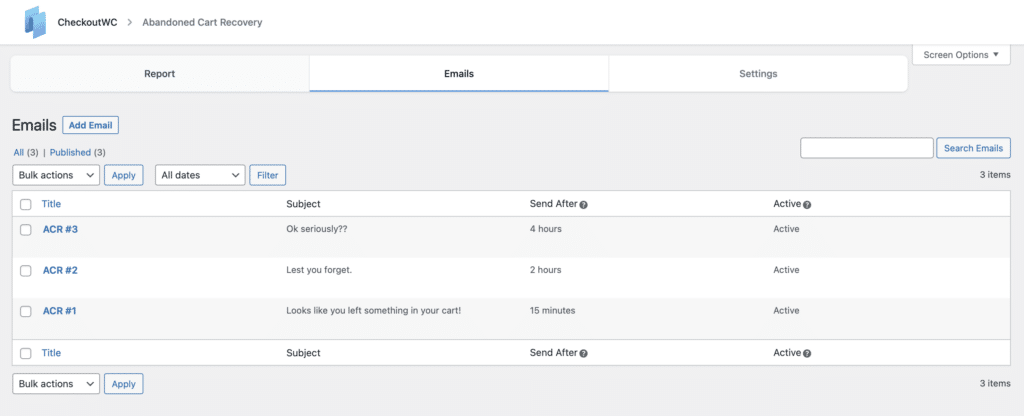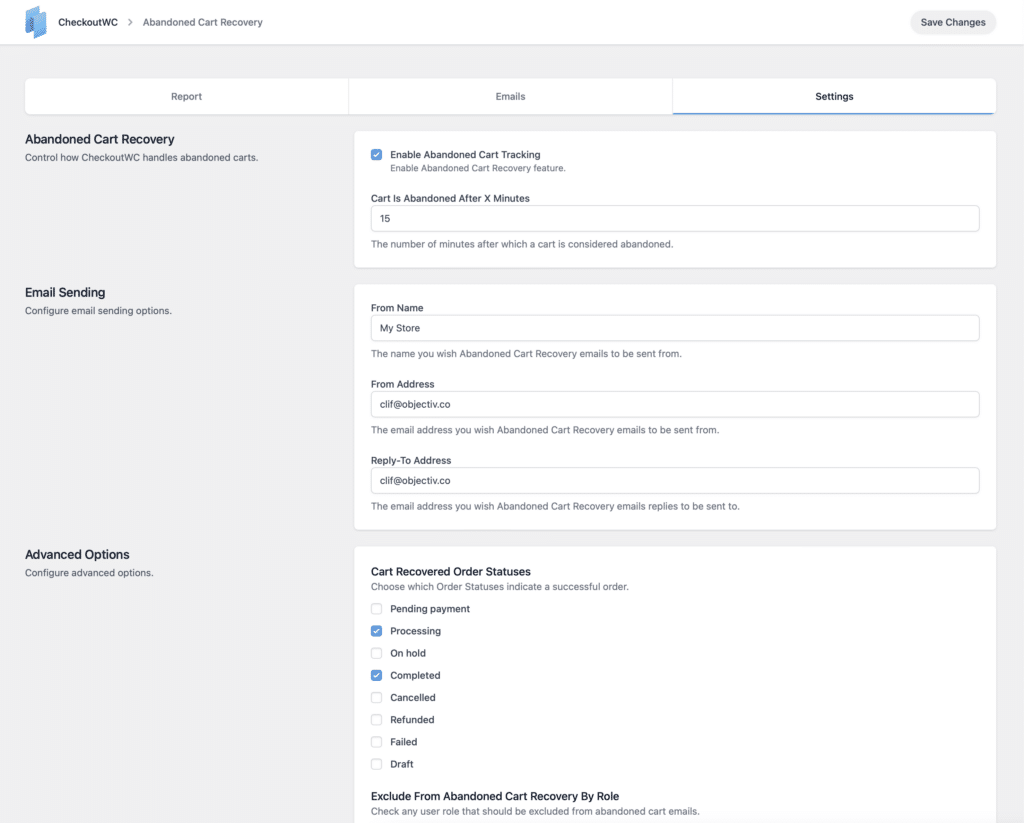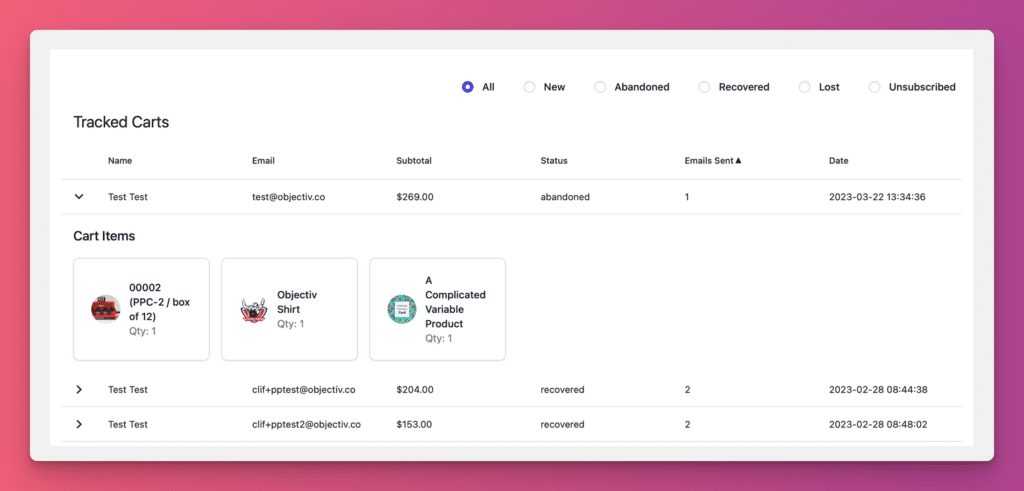 We're also integrating with SendWP, the best email deliverability service for WordPress, to ensure your emails always make it to your customers' inboxes. But if you prefer a different email deliverability service, you can easily choose one that works best for you.
Suggested Products Carousel
We're also excited to announce a new option for the Side Cart: Suggested Products Carousel.
Suggested Products Carousel can be customized with cross-sells, upsells, or just random products. Boost your Average Order Value and help your customers find the right products for their purchase.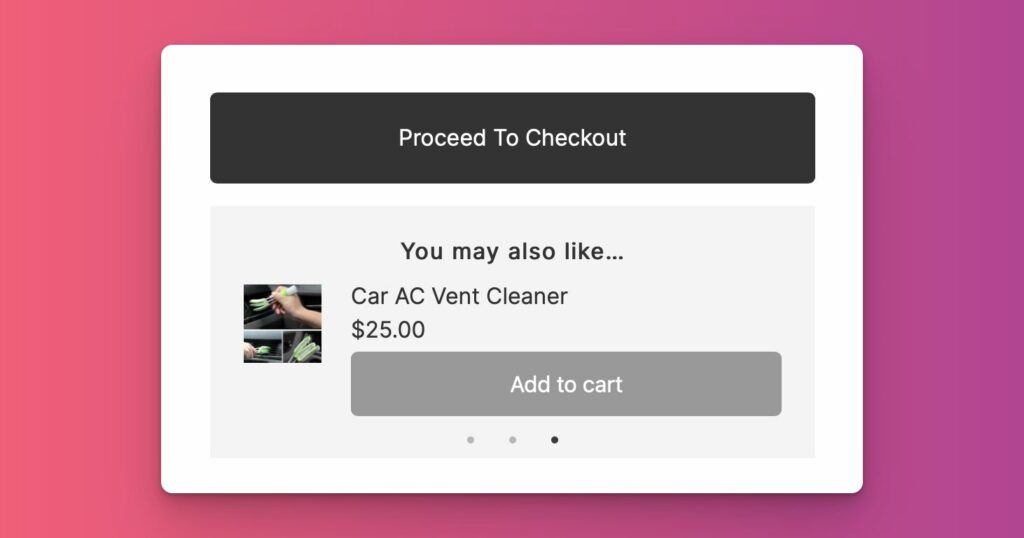 Store Policies
Another long overdue feature we're adding to 8.0 is Store Policies
Store Policies allows you to define a list of links to your policy pages that open in a modal window at checkout. Here's a video of the feature in action:
Email Address Domain Autocomplete
This is a feature we have had planned for a long time, and it's finally ready for CheckoutWC 8.0: Email Address Domain Autocomplete
With Email Address Domain Autocomplete, as soon as a user starts typing their email address, we'll start showing them common email service providers.
So if they type bob@g we'll automatically suggest [email protected].
Here's a quick demonstration:
Post Purchase Order Bumps
We're also working on Post Purchase Order Bumps. This feature will allow you to set up any Order Bump to appear after a customer clicks Complete Order. We'll be demoing this feature soon, so stay tuned for more information.
When will CheckoutWC 8.0 be released?
We're targeting April 28th as our release date, but keep in mind that this is subject to change. In the meantime, you can download CheckoutWC 8.0 Beta 2 from your account under Downloads to test out some of the features before the official release.
Note: The current beta build doesn't have all of the functionality we discussed today. We'll be releasing a new beta build next week.
Stay tuned
We can't wait to get CheckoutWC 8.0 released and we hope that you're just as excited as we are. If you have any questions add a comment below or reach out to our support team.