Have you got plenty of regular online reviews for your WooCommerce store?
If not, this is something that you want to take steps to improve. Online reviews are a trust signal to both buyers and search engines, encouraging more people to visit your site and better rankings for your site on Google.
It's not always easy to get more reviews. They must be genuine and of course, you're relying on other people to give them to you. There are a few things you can do to help increase your reviews though, which we're looking at here:
Why do product reviews matter?
Product reviews are important for any ecommerce store because they impact key areas, from SEO to sales. Think about the last time you searched online for a product to buy – what did you look for and how did you decide where to look first? Often, one of the first things people do is look at stores that have good ratings and reviews.
There are some key statistics to know about product reviews:
90% of consumers read reviews before making a purchase.
79% of shoppers say they trust online reviews as much as personal recommendations.
97% of online shoppers who read customer reviews also look for the business response to those reviews.
Product pages with customer reviews get 3.5 times more conversions than those that don't.
People look for reviews because they want proof that other people are using and enjoying your product or service. In the absence of any other evidence that a business online is legit, product reviews are what your prospects will rely on.
In terms of SEO, Google sees reviews as a trust signal too. Search engines look at both quality and quantity, and you'll see that businesses with more, better reviews tend to be shown ahead of others. Google's objective is always to show people the best quality results for their searches, which is why reviews come into play.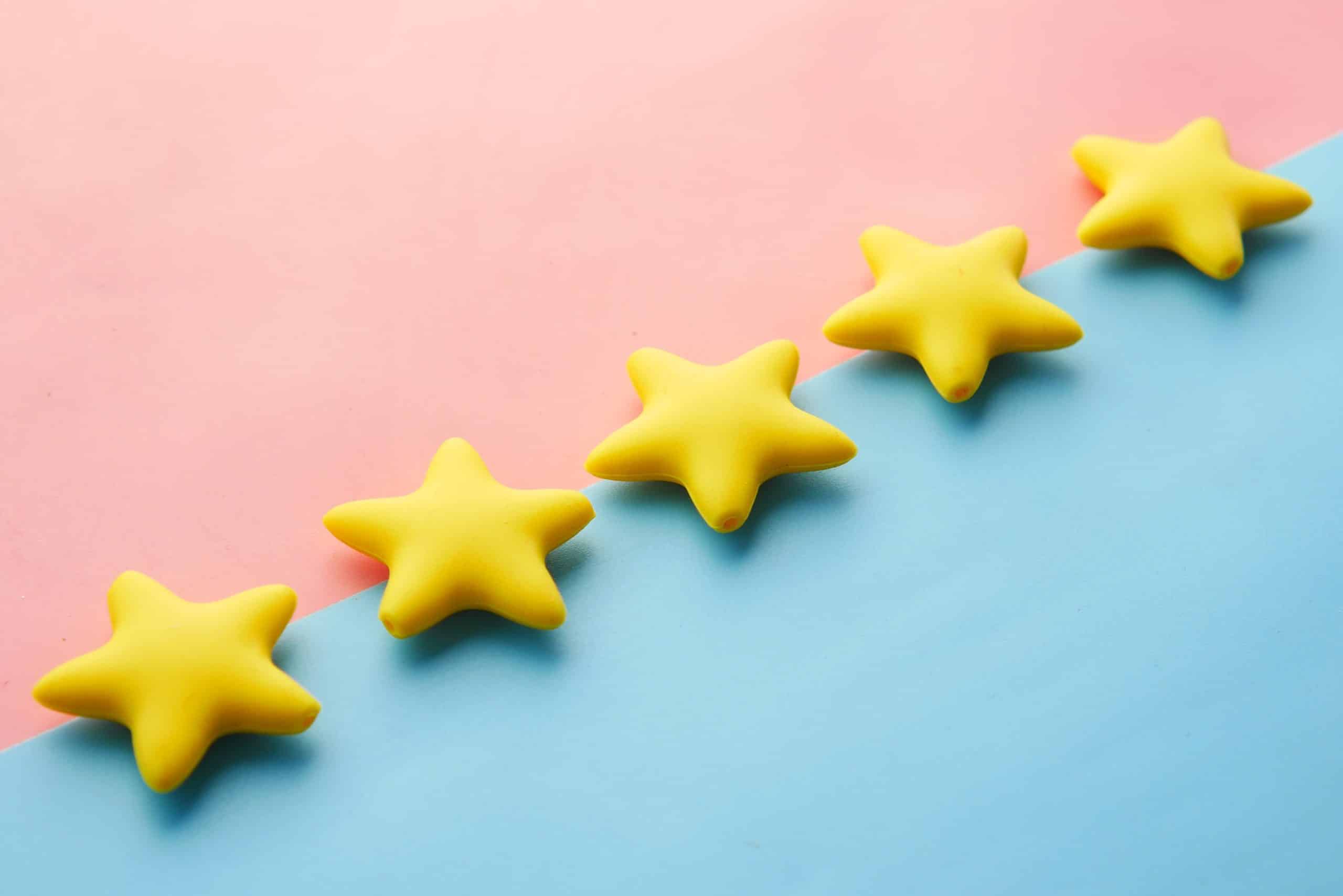 Download our quick guide to review plugins for WooCommerce here
How many product reviews do you need?
There isn't any exact number of reviews that Google says you need, but what we do know is that businesses with more, higher-rated reviews tend to rank higher. Google sees the volume of reviews as a sign of reliability. This means that the business that rates an average of 4.5 stars with 100 reviews will usually rank higher than the competitor that averages 5 stars, but only has 10 reviews.
For further evidence of the SEO impact, a couple of years back Google went about removing all anonymous reviews from businesses. For many, this led to a downgrade in their rankings. Bottom line? Get as many good, genuine reviews as possible, and get them frequently.
90% of online shoppers read reviews before making a purchase decision.
Click To Tweet
How to get more product reviews
Here are a few tips for getting more product reviews for your WooCommerce store:
Send out emails after they receive their products
The best way to get more product reviews is to ask. WooCommerce store owners already have customer email details from them placing an online order, so using email to request a review makes sense.
Consider the timing of your email to make it more effective. Some companies send review request emails before you've even received your order. Are you going to remember to go back to that email and write a review? Probably not. However, if the email is timed to arrive after you've received your order, you're probably much more likely to respond because you've been able to see and experience the product.
In WooCommerce, plugins like YITH WooCommerce Advanced Reviews can help by automatically reaching out to customers who have made a purchase. We recommend setting up automations to request product reviews as it makes the whole process easier for you.
Include inserts in product packaging
Another way to ask for more reviews is to include inserts in your product packaging or on your packing slips requesting them. The key is to make giving a review as easy as possible. People won't generally follow extensive instructions, so something like a simple, short URL or a QR code to get them there will help.
Some businesses worry that they might get more negative reviews or complaints that way, because people are often known to give reviews when there's a problem, rather than when everything is fine. One way around this is to make sure you include a contact in case there are any issues with their order. The hope is they go to that contact first, rather than straight to writing a negative review.
Get your products out to sampling programs
If your business is new and doesn't yet have a large volume of orders, growing review numbers can be tricky. One way around this if you have the budget is to get your products out to product sampling communities. These generally work by companies providing sample products in exchange for honest reviews from their communities of influencers, along with some online promotional activity.
Product sampling tools like BzzAgent reach large audiences of influencers who will provide reviews and visual content online. This can help to build momentum for new product launches, seasonal products, new businesses or products that you simply need more reviews for.
Use a good ratings and reviews plugin
You've got to make the review process as simple as possible, and the way to do that on WooCommerce is with a good plugin. There are several to choose from (we've already touched on YITH), so find one that has the features you really need.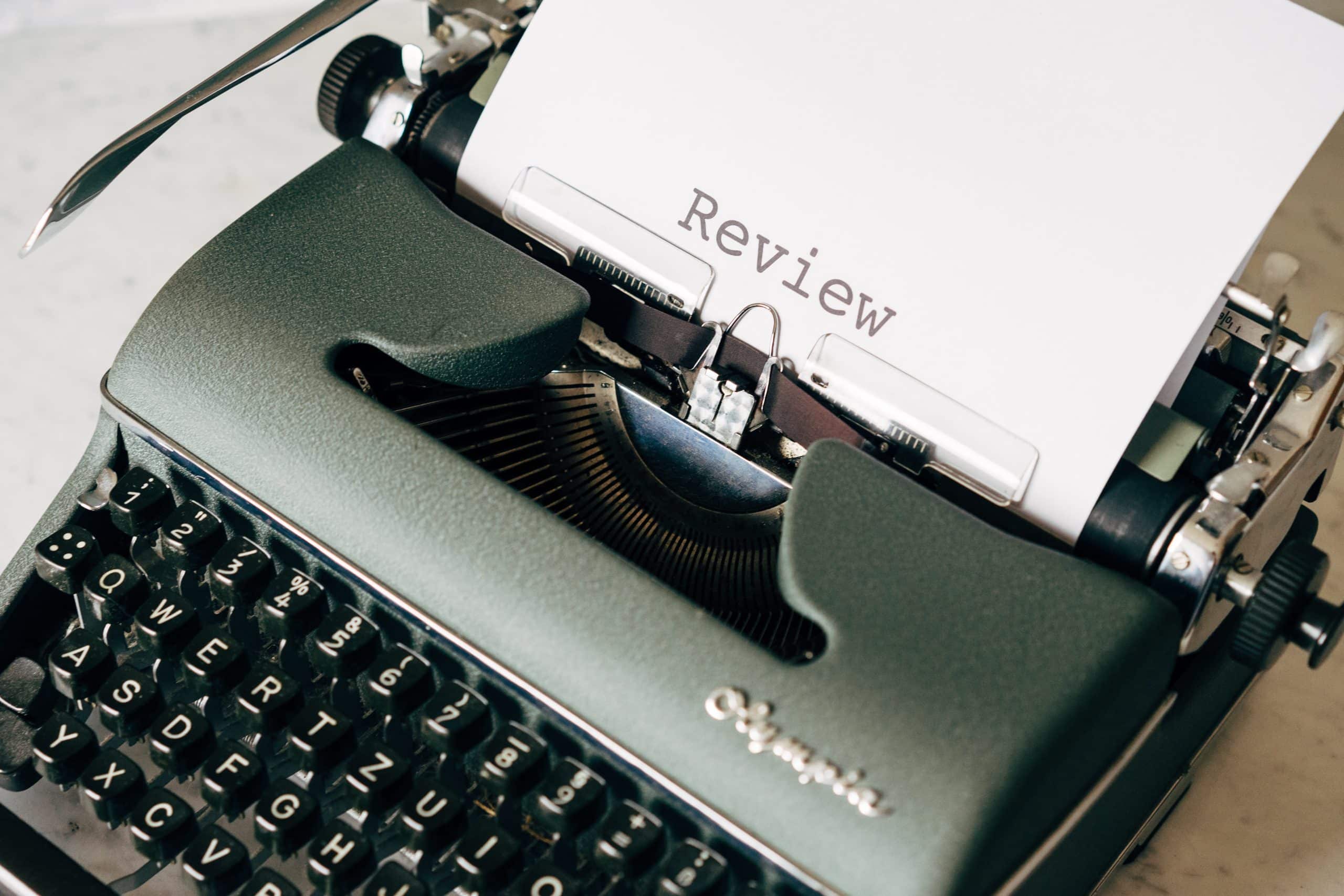 Free download here: Top review plugins for WooCommerce
How to respond to reviews
Did you catch that stat earlier, stating 97% of customers who read reviews look for the response of the business? It's important to respond to your reviews, both good and bad. Doing so shows a level of integrity that makes your business more trustworthy to customers looking in from the outside.
Another thing that responding to reviews can do is humanize your business for customers. You're not an anonymous character in the shadows of the internet, you're a living, breathing human who demonstrates care and concern for customers.
So how should you respond?
For good reviews, respond in a timely manner thanking the person for their review. Something like "thank you, we're so glad you're enjoying Product A," is fine. It shows there's a real human behind everything.
For negative reviews, you're still going to respond in a timely manner and thank the person for sharing a review. Keep your response professional and courteous, seeking to understand the customer's experience rather than taking an immediate defensive stance. For example:
"Thank you for taking the time to write a review. We're sorry that XYZ happened! Could you please tell us a bit more about [the issue raised], so that we're able to ensure we address it properly?"
You can apologize if it's appropriate, but don't take responsibility for anything that's not your fault. There are plenty of cases of people giving the wrong review to the wrong business, for example. You can gently point this out: "Hi Bob, we're sorry you experienced this. It seems that you may be referring to XYZ, which is not a product sold by [Business Name]. Please let us know if we can help with any of our products."
If the fault does lie with your company, it can help to take ownership in your response so anyone looking in can see how you resolved the issue. For example, include something like "we have sent you an email to organize a refund and replacement on us."
Responding in an authentic and genuine manner is the key takeaway here. Show that you are professional and take reviews seriously.
Final thoughts
Your WooCommerce business needs reviews in order to rank well for SEO and to attract more shoppers. Reviews show that your business is genuine and that you can be trusted. One thing to remember is that your reviews don't all have to be absolutely perfect. In fact, having nothing less than five stars can make you appear fake to shoppers – not every customer will be five-star stoked!
Respond promptly to your reviews and show that there are genuine humans behind your business. This will also help to grow trust with customers and hopefully, draw in more sales!