How do you deal with point of sale (POS) transactions for your WooCommerce store?
This is a particularly important issue when you sell goods through multiple channels, such as via bricks and mortar stores, pop-up stores, farmer's markets and your own website. You need to be able to keep track of all transactions accurately and reconcile sales data.
What is point of sale and how can you manage it through WooCommerce? Let's take a closer look:
What are point of sale transactions?
A point of sale (POS) transaction refers to any time a payment is made by a customer, whether in-person or online, in exchange for products or services. There are two user roles in any POS transaction; the buyer and the seller. The hardware and software systems used to process and track these transactions are called point of sale systems.
A POS system is beneficial to retailers because it allows them to automate the transaction process, along with keeping track of key sales data. POS systems track daily, monthly or annual transactions and calculate cash generated each day on the sale of different products. 
Most POS systems include additional useful features, such as inventory management systems, stock management, customer profile management, POS report generation, and inventory forecasting tools.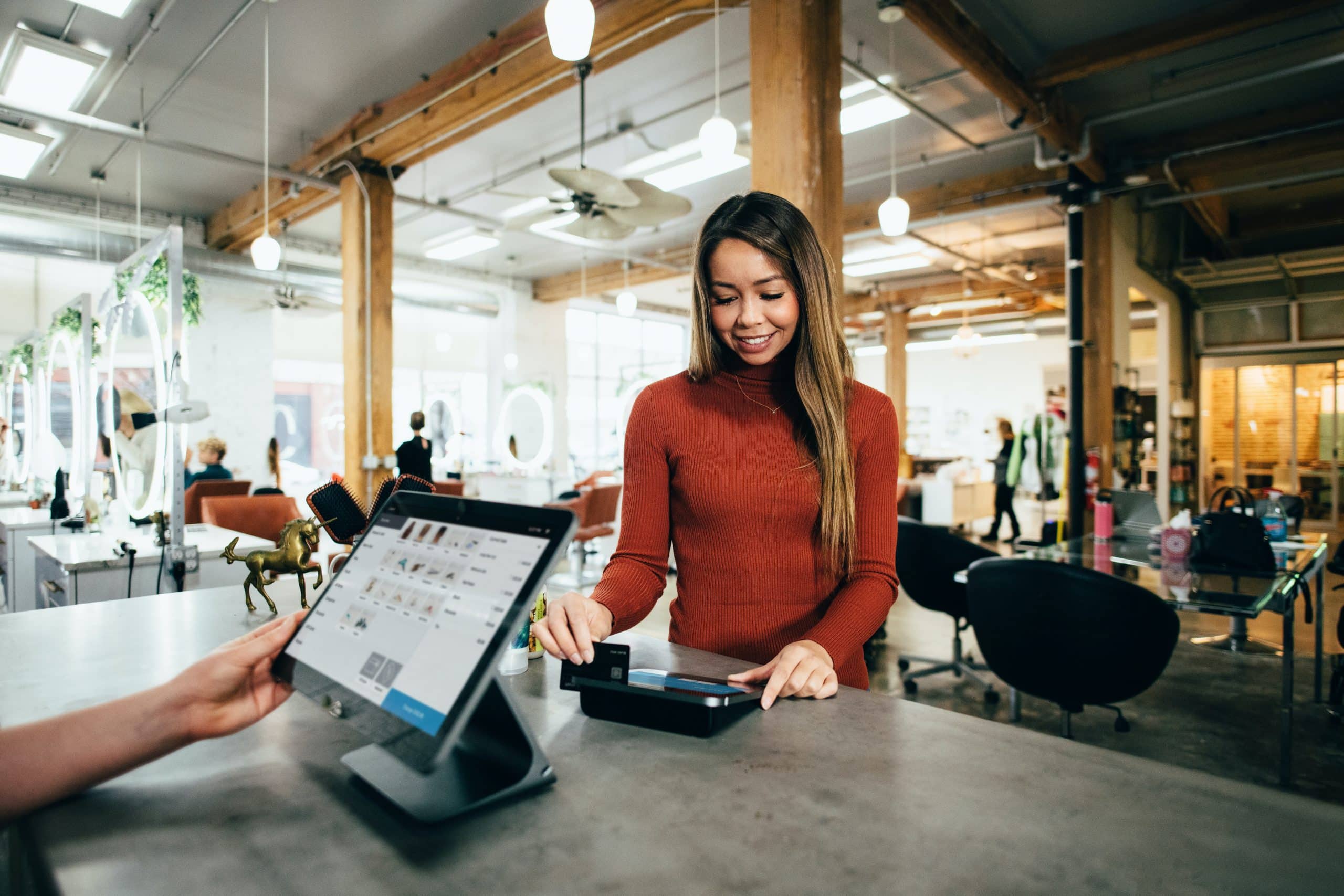 Why use a point of sale system?
Point of sale systems help retailers to maintain reliable sales records, streamline their systems, and keep accurate oversight of their business. They can measure their progress, knowing that the POS system is bringing all data together.
This is important because when you sell via multiple channels, it's easy to lose information when it's not together in one spot. For example, what if you had a product that doesn't sell well at all online, but flies out the door in a retail shop? You might look at data online and be tempted to discontinue the product or sell it at a discount, when you could just make sure it is available in your bricks and mortar store.
Accurate oversight of inventory is another key benefit. When sales data is synced up, this includes inventory to make informed decisions and get better forecasting insights. Without a sync between different channels, you might be unaware of having either too much or too little inventory.
On the financial side, POS systems allow retailers to track ​​pricing accuracy, inventory changes, gross revenue, and sales patterns. They can catch pricing or cash flow discrepancies before they lead to losses. Importantly, they can better tailor their purchasing and marketing to customer behavior because the POS system gives them detailed oversight.
A WooCommerce POS system allows retailers to easily sync data from different sales channels
Click To Tweet
Managing point of sale in WooCommerce
Fortunately, WooCommerce makes it easy to set up a POS system with several extensions or plugins built for that purpose. You'll need to find a solution that will be a good fit for your particular business, so here are a few tips for making that choice:
Know what problems you need solved. Not all POS solutions are built with the same features, so it helps to understand which problems your business needs a POS system to solve. For example, if you're struggling to manage omnichannel retail, you need a solution that offers you omnichannel features. If you struggle with inventory issues, you need a solution with powerful inventory management features.

Know your budget. Most POS plugins for WooCommerce are billed either monthly or annually. There's considerable variation in price, so know what you're willing to spend.

Make sure good support is available. This goes for any new plugin you might decide to use; make sure support is there if you need it and that there is an active developer behind it who makes regular updates.

Look for compatibility with any third-party integrations that you need to have.

Look for good reviews. The best solutions tend to be popular and well-reviewed. 
Here are a few POS plugins for WooCommerce:
Point of Sale for WooCommerce is a plugin that helps you handle and sync up data between physical and online stores. It manages orders, customers, and inventory. One feature that physical store owners will appreciate is the ability to create multiple user profiles.
This plugin is licensed for one year with the current annual fee set at $199. It allows for multiple customizable features, including the ability to create a custom POS experience for each department of your store.
Inventory information is synced and updated automatically, and you can easily use this system to access information on previous orders for customer service queries.
FooSales provides a secure system so you can manage all cash transactions from your browser. You can process and manage orders in your physical store while linking data with your WooCommerce store online.
FooCommerce is well-rated for its intuitive user interface and synchronized dashboard, providing a good overview of your inventory and order details across channels. It is billed annually, currently at $149.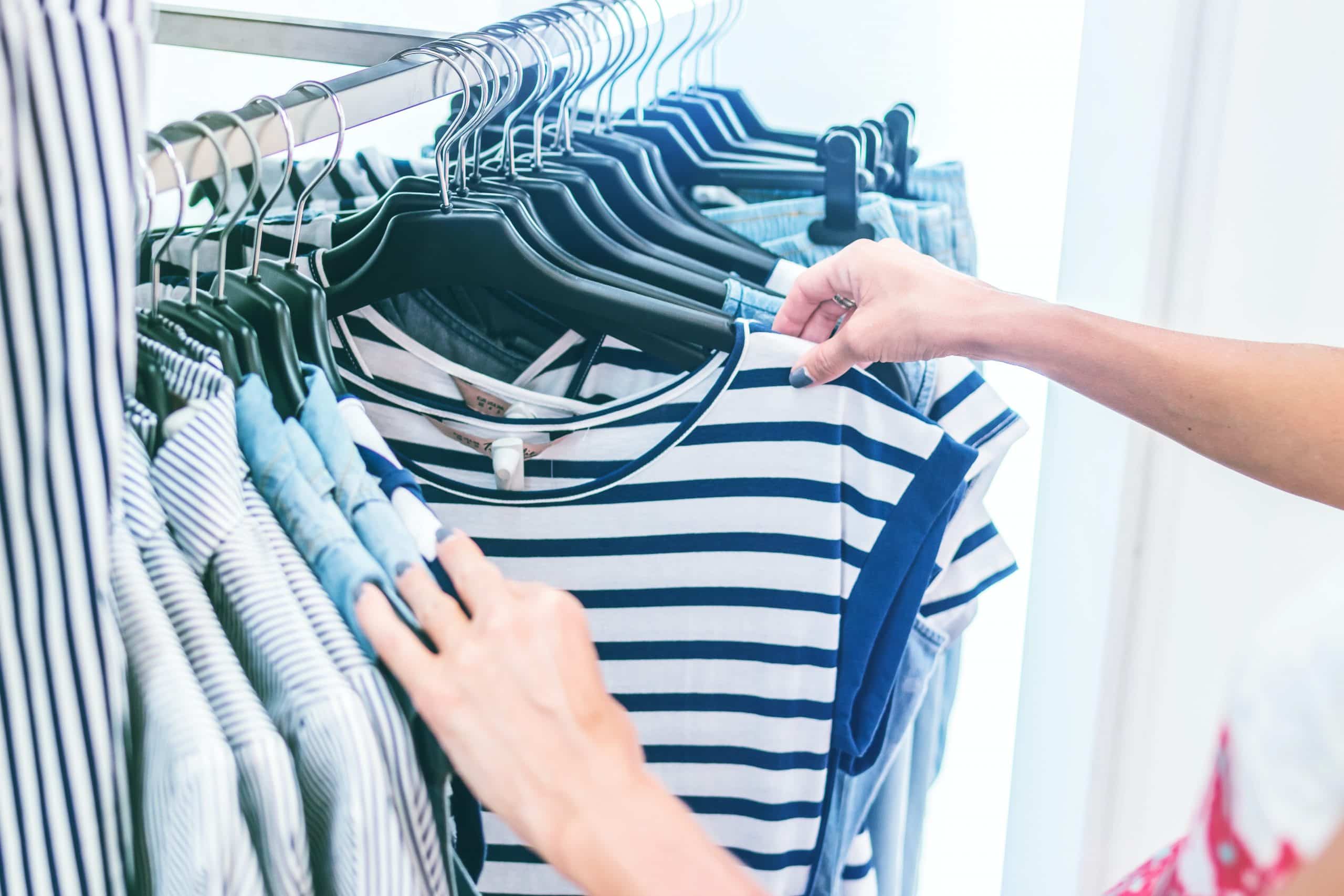 This is for bricks and mortar users of Lightspeed POS. This integration allows you to connect your WooCommerce store to your physical store. It's as easy as installing the plugin, then connecting it to your Lightspeed retail account.
The Lightspeed POS integration will keep your stock and order information updated in WooCommerce and Lightspeed simultaneously. It allows you to manage your inventory from your POS system, manage customer relationships, and access robust reporting.
WePOS is another popular option that offers extensive customization options for WooCommerce. You can track inventory in real time through your WooCommerce store while accepting orders via multiple channels.
WePOS is also reviewed well for its intuitive user interface and easy front-end login for cashiers. It supports multiple payment options and automatic tax calculation. Pricing starts at $199 per year.
YITH boasts the ability to turn your WooCommerce store into a cash register for any type of store or business. This can save businesses money by removing the need to buy traditional point of sale tools with yearly subscriptions.
YITH allows you to create multiple user profiles and centralize order and sales tracking through your dashboard. As they say, "you can sync your store point of sale with orders, customers and product listings of your online shop and vice versa. You'll have full control over your business." YITH is currently priced at $189.99 per year.
Conclusion
Point of sale refers to the point in time that a customer exchanges money for a product or service. This can happen in-store or online, so it's important for retailers to be able to reconcile data between both if they use multiple channels.
A point of sale system allows retailers to sync sales, transaction and inventory data so that they have a clear overview of the state of their business. This is helpful for making key decisions about strategy and inventory management.
For WooCommerce users, there are several plugin options available to create your own POS system. Find one that solves the problems your business needs taken care of.