Every ecommerce store needs a certain set of features in order to be successful. Payment methods or merchant services are definitely one of those!
You might wonder, why should we pay much attention to merchant services? Isn't it okay, as long as we have a way to collect payment? The bottom line is that you need to be able to offer payment methods that customers want to use. Baymard Institute aggregated data on ecommerce cart abandonment and found that lack of preferred payment method is just one reason why customers leave their carts.
To add to this from a retailer perspective, you need to find merchant services that best suit your business too. They can be a mixed bag in terms of fee structure, so they're definitely not "one size fits all."
Fortunately for all our WooCommerce users, there are many options for connecting up different merchant services in your shopping cart. You can pretty much take your pick, so here's our guide to helping you choose the right merchant services:
What are merchant services?
Merchant services refer to the various platforms that allow your ecommerce business to accept payments online. You may also see the terms "merchant accounts" or "payment gateways." They're often used interchangeably.
A merchant account is essentially a type of bank account that allows ecommerce businesses to accept credit or debit card payments online, or payments from other types of digital wallets. These are essential to have because they facilitate payments in a secure way, without storing customer account information on your website. You don't want credit card details or other sensitive information stored as this can leave your business vulnerable in the event of getting hacked.
Instead, the customer's payment details are securely handled outside your website by the payment gateway. When the payment is settled, it goes to your merchant account with the provider, and you can transfer to your own business bank account.
Merchant services help ecommerce store owners to securely process payments outside of their website
Click To Tweet
How payment gateways work
We can sum up payment gateways with these steps:
The customer enters their payment information to place their order. That information is encrypted.
Encrypted payment information is sent to the merchant for processing.
The payment processor sends the charge to the customer's credit card association, which charges an interchange fee.
If the card is valid and active, with enough funds to cover the purchase, the transaction will be approved.
With the transaction authorized, this chain of information is reversed, arriving last at your ecommerce store with payment confirmation.
The customer's payment appears in your account, usually within 24-48 hours.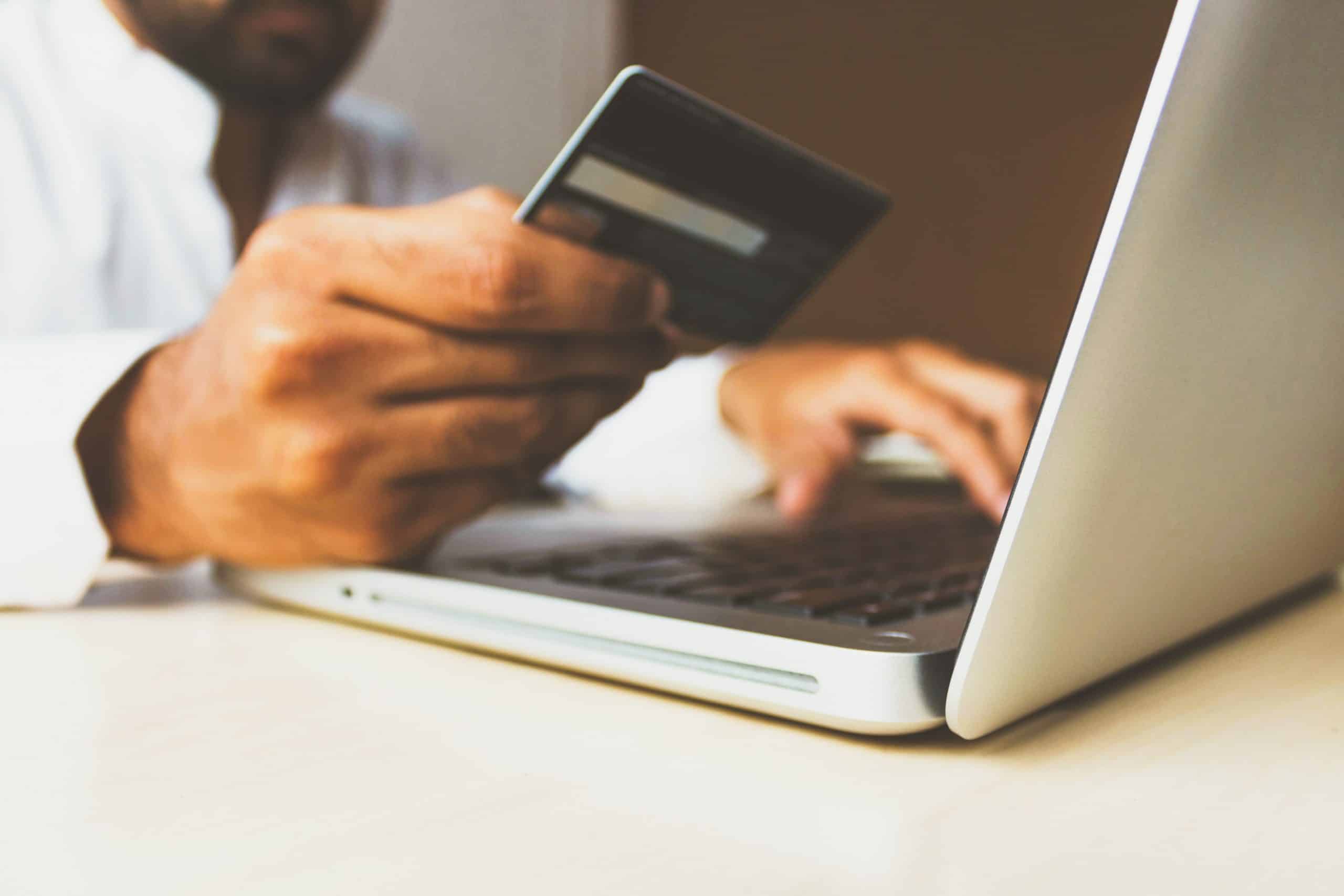 Payment methods in WooCommerce
If you do a quick search, you'll find that almost any payment gateway is available in plugin form for WooCommerce – that part is easy. In order to use the particular service, you'll need to set up a merchant account with the payment gateway.
Many payment gateways offer different tiers of service, depending on factors such as transaction volume, account type, or the redirect type required for your website. Some examples include:
WooCommerce Payments – This allows you to accept credit or debit card payments with no setup or monthly fees. You do pay transaction fees for each transaction. This plugin also allows you to accept Apple Pay, Google Pay and a few other options. Check out the countries it is enabled for first to make sure yours is there.
Stripe – Stripe allows you to accept credit and debit card payments and is used in 40+ countries. An advantage of Stripe is that customers stay within your ecommerce store to check out, rather than being redirected elsewhere. Stripe charges transaction fees.
PayPal – PayPal is very widely used across the globe, and this plugin allows you to accept it in your store. Note that for US-based customers, it also allows you to accept Venmo payments, while there are some other country-specific payment methods available too. PayPal charges transaction fees and will redirect people off your site to confirm their details.
Square – Square boasts clear rates and fast deposits (within 1-2 business days). They accept all major debit and credit cards, with some country-dependent variability in fees.
Apple Pay – Apple Pay allows you to reach any customers who have Apple Pay set up (which immediately excludes non-Apple users). It has the advantage of no merchant fees, but the disadvantage of not covering all of your customers.
Amazon Pay – Amazon Pay charges transaction fees and allows anyone with an Amazon Pay account setup to checkout using their stored details. It's easy and convenient for Amazon shoppers.
How to choose merchant services for your store
There are several factors you should consider when assessing possible payment gateways. Here are some:
Is the payment method popular among your customers? Not all customer bases are the same, so it's important to choose methods that best suit your own customers, rather than just using the same methods as other ecommerce businesses.
Consider the fee structure. For example, some merchants charge fees as a percentage, a flat rate, or both. It might make sense to only use a flat rate merchant up until you reach a certain volume of transactions. After that, percentage fees may make more sense.
Operational fees. Some payment gateways charge monthly fees, or extra fees for certain types of transactions (such as credit card surcharges).
Your operational needs. For example, do you need to be able to accept recurring payments for subscriptions? Not all payment gateways offer this feature.
Compatibility with WooCommerce. Your life will be much easier if you choose a merchant type that works with WooCommerce.
Ease of use. This should be considered from your perspective, and from that of your customers. If a payment gateway is difficult for customers or tricky for you to make changes in the background, it will become a significant frustration.
Support for your country. Not all payment methods are available in all countries. You need one that is specifically supported in your country.
Affordable currency conversion. What happens if you sell to someone using a different currency? Your payment gateway should support currency conversion and have affordable fees for doing so.
Reputation and security. These two factors often go hand-in-hand. You want a reputable merchant that is known for staying up-to-date and maintaining top-level security protocols.

Payment gateways and CheckoutWC
CheckoutWC provides a streamlined checkout for WooCommerce. Of course, accepting payments is a core part of checkout! What we've found is that 99% of payment gateways work straight out of the box with CheckoutWC, so it's important to test your gateway first. If you still can't get it to work with testing, you are welcome to contact support for help figuring it out.
Conclusion
This has been a very quick guide to merchant services for ecommerce store owners, particularly those working with WooCommerce. The great news is that you have a lot of options! You should absolutely be able to find the right combination of payment options to suit your customers.
Remember to define a checklist of your needs in a merchant service so that you can confirm that you're choosing the best option.