Payment Plugins for PayPal WooCommerce is our preferred PayPal gateway. We've worked with the Payment Plugins team to ensure our customers get the best PayPal experience with CheckoutWC.
There are two configuration steps you need to take to ensure maximum compatibility.
Configuring Payment Plugins PayPal for WooCommerce for Express Checkout 
Enable 'Express Checkout' under PayPal Payment Sections
Go to WP Admin > WooCommerce > Settings > Payments > PayPal Gateway and add 'Express Checkout' to the PayPal Payment Sections option.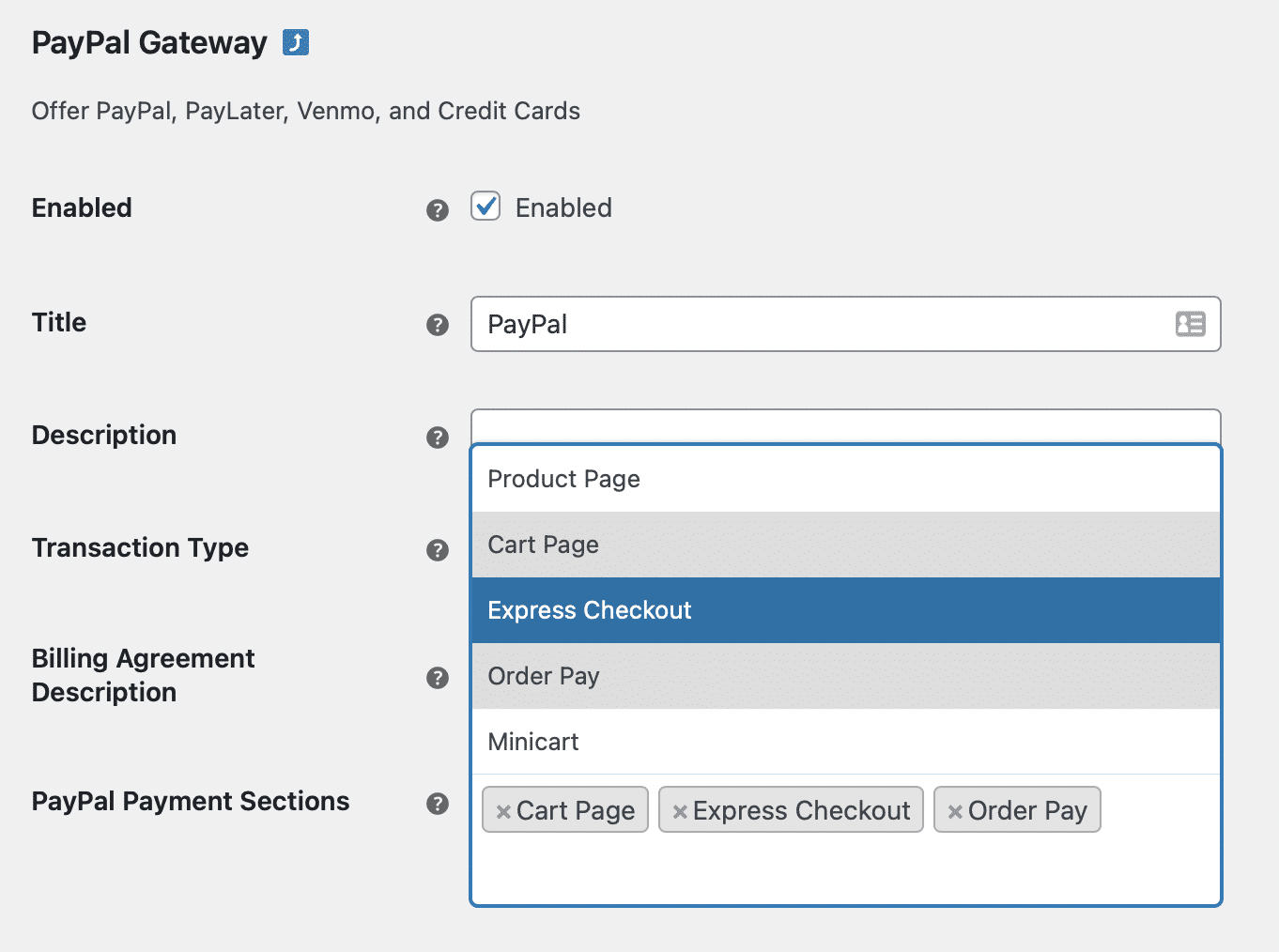 Set Button Height to 35px
35px is the current height we use for express checkout buttons. If you only use PayPal for express checkout, you can set this to any value you prefer.