Website optimization makes all the difference in the ecommerce world.
An optimized site can help to draw more business your way, whereas if you haven't optimized, it can push that business to your competitors.
While creating an optimal customer experience is important for your website as a whole, the checkout page is a key area where most ecommerce businesses could use improvement. Cart abandonment is a very common consequence of less-than optimal checkouts, with an average abandonment rate close to 70%.
Your mission is to prevent cart abandonment as much as you possibly can, and instead encourage people to complete the checkout. Here are some tips for doing just that:
What does it mean to optimize your checkout?
The overarching goal of optimizing your checkout is to improve conversion rates, or the number of visits that result in a sale. Optimization can be looked at as removing or mitigating any roadblocks in the checkout process for the customer.
Some common optimization tasks include: minimizing distractions; helping to gain trust; reducing steps; and driving customers toward purchase. Every website will have its own set of priorities or key areas to optimize. 
Checkout optimization matters because most ecommerce merchants could stand to benefit from fewer abandoned carts. According to Baymard Institute, 17% of abandoned carts happen because the checkout process is too long or complex, while other top reasons such as having to create an account or surprise costs in the checkout could be mitigated by making some changes.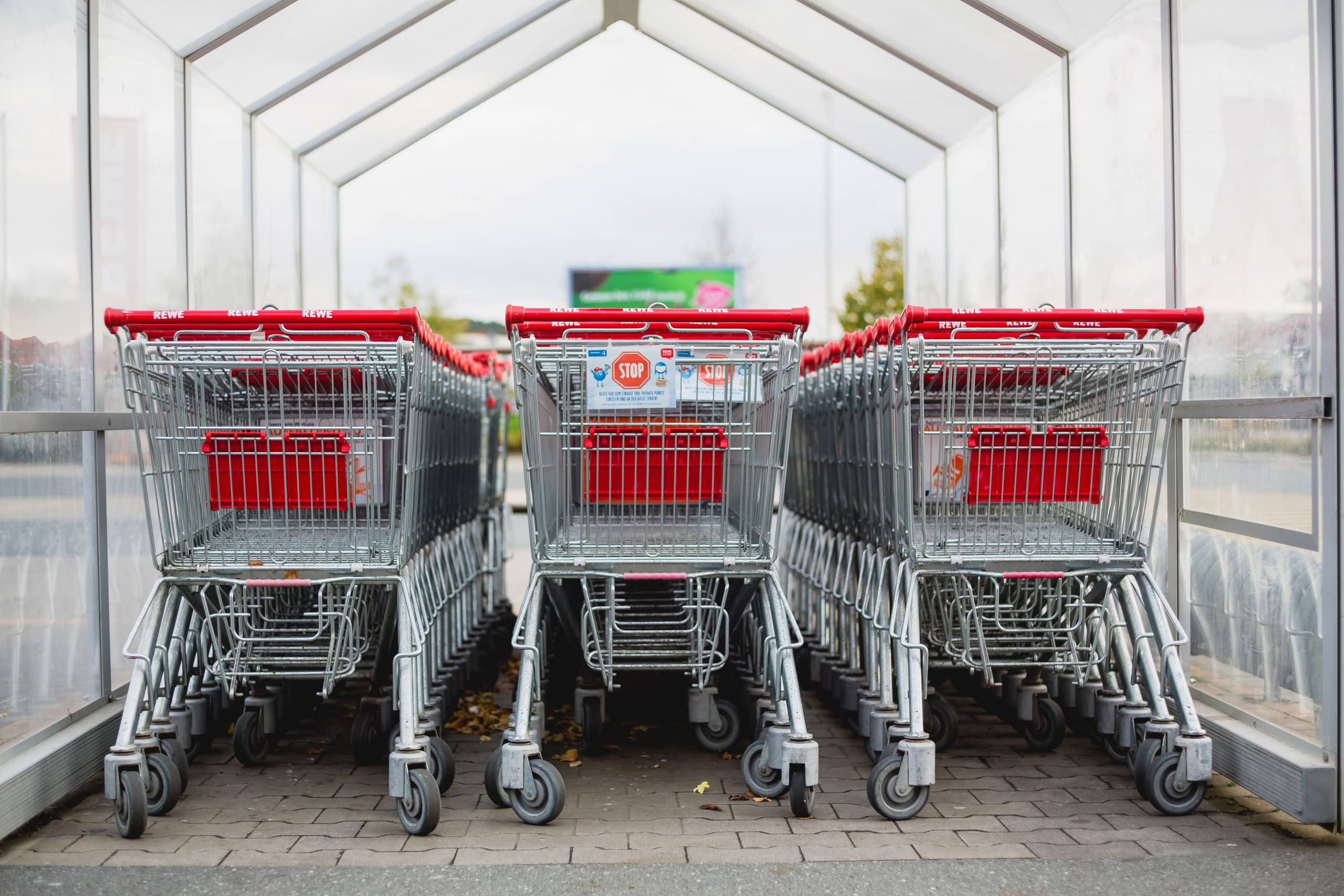 Key checkout metrics to improve
It's important to know what you're looking for and how you're going to measure success. Here are some key metrics to keep track of:
Cart abandonment rate. This is the percentage of visitors who add items to the shopping cart, but click away before completing checkout.




Conversion rate. This is the number of people who made a purchase compared to the number who visited your website, expressed as a percentage. It is calculated by dividing the number of purchases by the number of sessions, then multiplying by 100.




Average order value. This is the average amount customers spend at one time in your online store. While this isn't always impacted specifically by checkout optimization, it can be (we'll touch on some ways).




Returning customer rate. This is the number of customers out of your total who have made a repeat purchase from your store. The checkout process is one aspect of many that can either encourage or discourage repeat business. 
Keep an eye on key checkout metrics so you can see if your optimization efforts have made a difference #woocommercecheckout
Click To Tweet
Optimization tips
One of our first tips is that the default checkout process offered by your ecommerce platform (including WooCommerce), is not optimized for the best customer experience. There are flaws with most default checkouts, including things like extra form fields, confusing layouts and forced account creation.
Which leads to our second tip: there are often optimized checkouts that have been built for your particular ecommerce platform if you don't want to spend a whole lot of time on customizations yourself. CheckoutWC does this for WooCommerce checkouts. 
If you want to go down the route of customizing yourself, or if you want a checklist of sorts for determining an optimized checkout solution, here are some key optimization tips:
Show checkout progress
You've probably had an experience online where you've wondered how much longer a particular task was going to take and whether you can be bothered finishing it. Various tests have shown a positive correlation between showing the customer their checkout progress and the number of completed checkouts.
A progress bar or similar helps to show shoppers the steps they need to complete checkout and how far along they are. It helps to set expectations rather than keep your customers guessing.
Never force account creation
Forced account creation comes in as the second-most common reason for cart abandonment. This happens when the customer is required to create an account just to complete checkout. In brief; just don't do it. You can offer account sign-in for customers who would like it, but besides that, leave account creation until after checkout. Even better, if you use the details the customer already provided during checkout to create an account with one click, this makes it more likely they'll decide to do it.
Be upfront about costs
Surprise costs are the number one reason people abandon the cart. This often comes down to shipping costs or other fees that are added during checkout. Large numbers of people will click away when they didn't expect to pay that cost, even if it is a relatively minor shipping charge.
The best way to avoid surprising people is to be upfront. If you offer free shipping, tell people how they can get it. Otherwise, give people an idea of the cost – for example, "$8 flat rate shipping on all orders."
Reduce distractions
Distractions at checkout include things like alternative navigation or complex menus. Customers can become confused or distracted, then abandon the cart. It's better to reduce anything that has a customer click to a different area of your website.
Reduce form fields
Each new form field that a customer is required to fill out is a potential reason for them to leave. As a general rule, less is more. Only ask for exactly what you need so that you reduce the amount of time a customer has to spend on the checkout process.
Look at checkout flow
Checkout flow is a term to describe the order of operations of your checkout. The aim should be to make it as logical as possible for the customer and avoid confusion. Some checkouts have a strange flow, for example putting the billing address ahead of the shipping address. That's not how customers generally expect to find it.
Make the cart easy to edit
Difficulty editing the cart can be another issue that falls under "checkout complexity." Many customers are in the habit of browsing sites and adding items they are interested in to the cart. They then go back through the cart and want to be able to delete or edit as necessary. If you make this difficult, they're likely to give up. 
Remember, a customer is not going to checkout unless they're happy with the items in their cart so there's no point in making it difficult to edit. The customer will more than likely look for an alternative option to order if your site puts up roadblocks.
Be upfront with your returns policy
Another reason customers give for abandoning the cart is that the returns policy either wasn't satisfactory or wasn't clear. You can help avoid this by having upfront links to your returns policy. Some retailers have the policy pop up as an overlay on screen if the customer clicks on it. This way, they haven't left the cart but they still get to see the policy clearly.
Introduce cross-sells and/or upsells
Remember that average order value metric? Cross-sells or upsells offered during the checkout process (or right after) can be a great way to increase your average order value. At the same time, when done right these can offer value to the customer. For example, if they're checking out an item that usually works with another product, you could offer that product as a cross-sell. Most people appreciate getting all the things they need in one order rather than discovering later that they needed that other product!
How to optimize your WooCommerce checkout
For all the WooCommerce store owners out there, the default checkout is not an optimal setup for your customers. The flow isn't intuitive and there are too many form fields, among other issues.
CheckoutWC offers you a solution with our plugin that brings the best features of the Shopify checkout and makes them available on WooCommerce. Our solution reduces steps and form fields, and presents the customer with a beautiful, optimized checkout flow.
Ready to check it out? You can sign up for a free 7 day trial here.