Trust Badges allow you to communicate value propositions to customers that should ease any remaining reservations they have about your products and services.
To setup Trust Badges, head to WP Admin > CheckoutWC > Cart Summary.
The following image shows you how the admin UI fields map to the output of the each badge: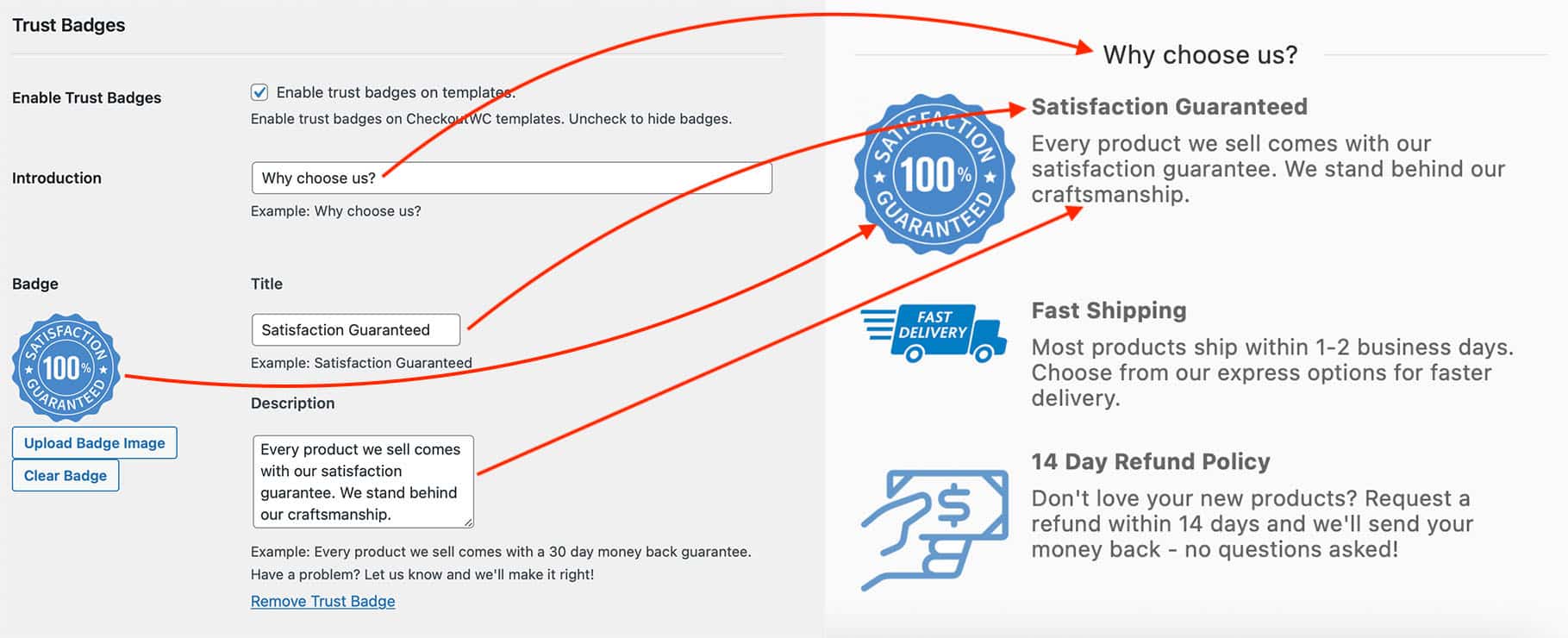 Note: The images we used in our example were found using Google Image Search and may or may not be licensed for reuse. We recommend finding your own images.